Your Rights as a Protester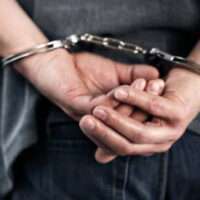 Hundreds of people protesting police brutality and the murder of George Floyd have been arrested throughout Florida, according to the Miami Herald. In many cases, defendants are jailed and then let go without being charged with a crime. In other instances, defendants are prosecuted to the full extent of the law. If you were arrested during a march or protest, you need to take necessary precautions to defend yourself from being convicted of a misdemeanor or felony by contacting an experienced Port St. Lucie criminal defense lawyer now.
Your Rights to Protest
Under the First Amendment, all Americans have the right to peacefully assemble. Your rights as a protester are strongest on public property such as streets, sidewalks, plazas, in front of government buildings, and in parks. According to the most legal experts while on public property, you have the right to:
Protest and counter protest;
March;
Photograph anything in plain view;
Be there without a permit without obstructing pedestrians or traffic.
Law enforcement is not allowed to order protesters to disperse unless there is there is a "clear and present danger of riot, disorder, interference with traffic, or other immediate threat to public safety." Moreover, law enforcement must allow a reasonable opportunity to comply, meaning they must be given enough time and space to disperse—there must be a clear path for them to leave. Police also must be notified of how much time protestors have to leave, the consequences of not leaving, and the routes they can take to leave in order for them to be legally arrested with a crime. This, of course, does not always happen, and with the chaos protests that have taken place since the death of George Floyd and the increase in COVID-19 lockdowns, police have been placed under tremendous stress.
Sadly, More Anti-Protest Laws Are in The Works
Anti-protest laws are popping up all around the country that will impact all our First Amendment Rights.  Florida's recent attempt (Senate Bill 1096) to criminalize protesters who obstruct traffic, while protecting drivers who injure or kill those protestors, failed and did not become law. However, there are other proposals in the legislature that could impact all of us.  Around the country, legislators and special interest groups have attempted to pass dozens of these anti-protest laws, ranging from the criminalization of wearing a mask (or not wearing a mask) to limiting methods of protest or silence protesters through curfews or crowd size limits.
Contact an Experienced Port St. Lucie Criminal Defense Lawyer Now
If you were arrested for breaking curfew, failing to disperse, inciting a riot, or any other misdemeanor or felony related to protesting, you need to contact a Port St. Lucie criminal defense lawyer immediately. Call Baginski Brandt & Brandt today to schedule a free appointment at 772-466-0707.
Resources:
miamiherald.com/news/local/crime/article243198676.html
aclu.org/issues/free-speech/rights-protesters/anti-protest-bills-around-country
https://www.bbblegal.com/defending-against-a-restraining-order/