Defending Against a Restraining Order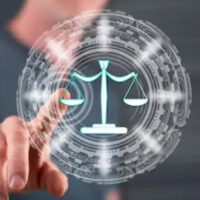 Restraining orders, which are called "injunction" orders in Florida, can have a profound effect on the restrained person's life. From not being allowed to see your children to losing your right to own a firearm, an injunction has serious consequences, and must be handled by an experienced family law or criminal defense lawyer. There are five types of injunctions, according to Florida Courts, as follows:
Domestic Violence;
Sexual Violence;
Dating Violence;
Repeat Violence; and
Stalking/Cyberstalking.
As such, if the person who is petitioning the court for an injunction against you, you are essentially being accused of committing an illegal act of violence. While you may not be facing criminal charges, a permanent injunction shows up on your criminal record, which can make it difficult to get a new job or professional license.
Consequences of Having an Injunction Against You
Shows up on your background check;
Injunctions are part of the public record, so anyone can find out about it;
Lose your right to own a firearm during the injunction period under Florida statute 790.233;
Potentially prohibits you from seeing or contacting your children;
Can impact child custody and visitation;
Can have negative impacts on a divorce case, such as alimony and division of marital assets;
May impact your freedom of movement. For example, if you work in the same building you may not be able to legally enter if the injunction has a minimum distance threshold around the protected person; and
Violating the injunction will result in a criminal offense.
How to Fight Back Against an Injunction
In Florida, as with other states, the petitioning person can ask the court to impose a temporary injunction/protection order against you without having a hearing. These injunctions do not last long—the court must schedule a hearing for a permanent injunction within 15 days of granting a temporary injunction in most cases—and even if you believe that your side of the story was not told and the other party was untruthful, you should not violate this temporary injunction. Obey the temporary injunction and find an attorney immediately. At that point, it is in your best interest to begin collecting evidence in support of beating the more permanent injunction that will have a court hearing during which you will have the opportunity to defend yourself and keep a permanent injunction from being attached to your record.
How to Lose an Injunction Hearing
The following is a list of what not to do. You are only hurting yourself by engaging in any of the following actions:
Visit your child secretly when the injunction prohibits you from doing so;
Threaten the protected person;
Contact the protected person in any way including through another person delivering messages;
Violate the temporary injunction in any other way;
Destroy evidence; or
Post or write disparaging things about the petitioner on social media, emails, texts, or any other electronic media.
Call a Port St. Lucie Injunction Defense Lawyer Now
Orders of protection/restraining orders have the power to ruin your life. Do not simply agree to an injunction, thinking that this is the easiest solution to your troubles with the other party. The Port St. Lucie criminal lawyers at Baginski Brandt & Brandt can help clear your name. Contact us today at 772-466-0707 to schedule a free consultation.
Resource:
flcourts.org/Resources-Services/Court-Improvement/Family-Courts/Domestic-Violence/Injunctions
https://www.bbblegal.com/assault-and-battery-on-someone-65-years-or-older/