Theft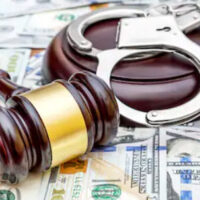 Larceny, also called theft, is heavily punished here in Florida. Whether you accidentally walked out of a store with a candy bar by mistake, or have been convicted with shoplifting or another type of theft multiple times, prosecutors will be eager to give you the most strict penalty available. This is why you need an experienced Port St. Lucie criminal defense attorney on your side. Do not answer law enforcement's questions until you have retained experienced legal advice.
Definition of Theft
According to the Florida Department of Law Enforcement, larceny includes the following:
Pocket-Picking;
Purse-Snatching;
Shoplifting;
Larceny from Motor Vehicles;
Larceny of Motor Vehicle Parts;
Larceny of Bicycles;
Larceny from Buildings;
Larceny from any Company, and
More.
Under this statute, larceny does not include types of violent theft such as robbery or burglary, and also does not include fraud. Yet, there were still over 372,000 reported larceny cases in 2018—one of the most common types of crime, and a crime that law enforcement and prosecutors penalize harshly. Under Florida statute 812.014, a person commits the offense of theft if he or she "knowingly obtains or uses, or endeavors to obtain or to use, the property of another with intent to, either temporarily or permanently" do one of the following:
Deprive the owner a right to the property or a benefit from the property; or
Appropriate the property to one's own use or any non entitled person's use.
Levels of Theft
Second Degree Misdemeanor—Property value is less than $100 (up to 60 days in jail and a fine of $500).
First Degree Misdemeanor—Property value is more than $100 and less than $750 (up to 12 months in jail and a fine of $1,000)
Third Degree Felony—Property value is more than $750 and less than $20,000 (up to five years in prison and a fine of $5,000).
Second Degree Felony—Property value is more than $20,000 and less than $100,000 (up to 15 years in prison and a fine of $10,000).
First Degree Felony—Property value is more than $100,000 (up to 30 years in prison and a fine of $10,000).
Defenses to Theft
In order to commit theft, the defendant must have knowingly taken an object. Accidental shoplifting occurs all the time. Just like accidentally being overcharged for a bag of trail mix should not result in jail time for a cashier or business owner, accidentally walking out of a store without paying for an item should not result in your jail time. There are many other defenses to theft charges, such as crime of necessity, mistaken identity, you had permission to take or use the property, and the property was not worth as much as the owner claims.
Reach Out to a Port St. Lucie Defense Lawyer Today
If you have been charged with larceny, an experienced attorney will be able to have the charges against you dropped or reduced. Call the Port St. Lucie criminal attorneys at Baginski Brandt & Brandt today at 772-466-0707 to schedule a free consultation.