Felony Traffic Offenses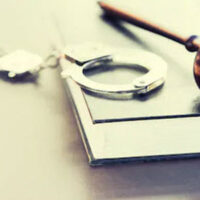 Because there are tens of thousands of serious, life-threatening injuries and over 3,000 annual fatalities per year on Florida roadways, according to the Insurance Information Institute, you can be sure that prosecutors will do everything in their power to ensure that you pay the highest fine and spend the maximum number of months or years behind bars. There is a big difference between a moving violation and a felony charge. Traffic crimes are punished like other felonies, with serious prison time, large fines, and a felony record that will follow you for the rest of your life. Make no mistake, you need an experienced criminal defense attorney to get out of this situation or to have the charges reduced.
Felony Charges
Third DUI—In addition to many other charges, including license revocation, serious fines, mandatory jail time, mandatory ignition interlock, and mandatory impounded vehicle, a third DUI results in a third degree felony, punishable by up to five years in prison and a fine of $5,000.
Hit and Run (Leaving the Scene of an Accident)—A hit and run collision in which no one was SERIOSLY injured will result in a third degree felony offense.
Hit and Run Resulting in Serious Bodily Injury or Death—If you flee the scene of a crash in which someone was injured or killed, whether you were at fault or not, you will be charged with a second degree felony, punishable by up to 15 years in prison and a fine of $10,000.
Third Violation of Driving With a Suspended License—If you drive with a suspended, revoked, or cancelled license, the third violation results in a third degree felony under 322.34.
Fleeing Law Enforcement—Under statute 316.1935, fleeing from police will result in a third degree felony for simply fleeing, a second degree felony if the defendant drove in a manner that "demonstrates a wanton disregard for the safety of persons or property," or a first degree felony if the defendant caused serious bodily injury or death. A first degree felony is punished by up to 30 years in prison and a fine of $10,000.
Vehicular Manslaughter—The killing of another person due to reckless driving is charged as a second or first degree felony depending on whether the driver stopped or fled the scene.
As with many felony offenses, previous convictions or being considered as a "habitual traffic offender" can result in a higher penalty, or upgrading a second degree felony to a first degree felony, for example in the case of previous hit and run convictions.
Call Our Port St. Lucie Defense Lawyers
A felony will not only ruin your standing in your community and vastly limit your job opportunities in the future, but you could serve real time in jail or prison. Felony and misdemeanor traffic crimes must be handled like the serious offenses they are, and this can only be accomplished by an experienced Port St. Lucie criminal attorney. To get started at once, call the Port St. Lucie criminal defense lawyers at Baginski Brandt & Brandt. Reach us today at 772-466-0707 to schedule a free consultation.
Resource:
iihs.org/topics/fatality-statistics/detail/state-by-state