Parental Kidnapping: Everything You Need to Know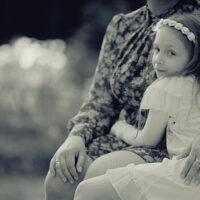 Parental kidnapping occurs when a parent takes the child from the other parent without consent. Often times, the child is forced into an unfortunate situation, burdened with the responsibility of having to suddenly start a new life elsewhere. Parental child abduction can be traumatic for not only the child, but also the entire family.
Disturbingly so, parental kidnapping is one of the most common forms of child abduction in the United States. The instance of parental child abduction often occurs during heated arguments between parents or the early stages of a divorce. Regardless of a parent's intentions, parental kidnapping is still considered a crime, and sometimes a felony, in all 50 states. To protect children and families from suffering, it is central to educate ourselves on parental kidnapping and the harm it causes.
How Does Parental Kidnapping Happen? 
Parental child abduction usually happens as a result of a custodial violation or a lack of custody agreement. Parent custody violation occurs when a parent disregards a custody order and leaves with the child. This is classified as abduction because the parent is not legally allowed to have custody of the child, let alone take off with them. On the other hand, lack of a custody agreement can lead to child abduction, as well. One parent can leave to another place with the child without permission from the other parent. Both situations can be equally frightening and should be reported to authorities immediately.  Often times, law enforcement will defer action to the Family Court.  It is best to contact an attorney as well calling for emergency assistance.
Consequences of Parental Kidnapping
A judge can order programs, fines, or jail time as a consequence of parental kidnapping, depending on the severity of the circumstances. For example, international parental child abduction (enforceable through the Hague Convention) will warrant a much more severe punishment than parental child abduction within state lines. In terms of the civil repercussions, the extent of punishment will depend on what the other parent and court deems necessary.
Above all else, parental kidnapping can have an extreme toll on the child. When an innocent child gets caught in the middle of a parental dispute, they are often subject to severe emotional and psychological distress. Parental kidnapping can lead to irreversible trauma and lead to the children to be at higher risk for psychological disorders, such as anxiety disorder and post traumatic stress disorder (PTSD). In addition, parental kidnapping puts a strain on the child's family relationships by severing ties with some family members or creating mistrust between others. Overall, parental child abduction is detrimental in numerous ways and parental disputes should try to be confined between the opposing parties as much as possible.
Where Can I Find an Experienced Attorney in Florida? 
If you or someone you know is dealing with a parental kidnapping case, it is vital to be well-informed on what steps to take next for the best possible outcome. As a result, our team at Baginski, Brandt & Brandt urges you to get in contact with one of our experienced Port St. Lucie family attorneys today. For professional legal guidance, please do not hesitate to contact us at 772-466-0707 and schedule a free consultation.
Resources:
fdle.state.fl.us/FSAC/Crime-Data/Kidnapping-Abduction.aspx
ncjrs.gov/pdffiles1/ojjdp/229933.pdf
https://www.bbblegal.com/domestic-violence-cases-increase-in-florida-during-covid-19/