Domestic Violence Cases Increase in Florida During COVID-19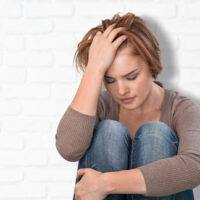 Several factors related to the COVID-19 crisis have led to heightened emotions and rising stress levels. This in turn has worsened domestic abuse in many households across the nation and in Florida in particular.
On Tuesday, August 11, a shooting occurred just 30 miles southwest of Port St. Lucie in a domestic violence situation which resulted in a homicide.
The suspect and the victim had previously dated, and the suspect shot the victim during a dispute while six children were present in the home. One child, a 10-year-old, was on a video class call and the teacher heard the commotion. Officers had responded to domestic violence incidents at the home previously. 
Experts say reports of domestic violence have increased during the pandemic. 
What is contributing to the rise in domestic disputes?
Close confinement. Even couples with otherwise healthy relationships have struggled during the home confinement mandated by the COVID-19 stay-at-home orders. It is no surprise, then, that relationships already prone to domestic disputes would see an increase in violent incidents.
Alcohol and drugs. Alcohol sales and instances of substance abuse have increased dramatically since the pandemic began. Alcohol abuse can be a symptom of stress and a catalyst for violence, since alcohol lowers inhibitions and makes it harder for abusers to restrain violent tendencies. Alcohol also increases symptoms of depression, leading to further general unhappiness which can lead to more violence.
Stress over finances. The pandemic has created uncertainty over almost every aspect of life. Unemployment has increased significantly, leading to stress over money, which is a common cause of discord in relationships.
Loss of control. Domestic violence experts say the abuse is about the need for control. The uncertainty caused by the pandemic can make abusers feel out of control, which may raise their propensity to commit violence against the individuals closest to them. 
What can a victim of domestic violence do during the pandemic?
Alert the authorities. Individuals in imminent danger due to domestic violence should alert the authorities immediately. Once a victim is in a safe situation, longer-term solutions can be sought.
Call a hotline. Calling a hotline or visiting the Florida Department of Children and Families website can give a victim the best resources for his or her situation. Each county has its own information.
Leave the situation. Sometimes it is necessary to immediately leave the home if a victim is experiencing violence. Domestic violence shelters are still open to victims.
Obtain a restraining order.  Contact a family law attorney or petition a local family court to issue an emergency order preventing the abuser from contacting the victim. This is a short-term solution in many situations.
Contact an experienced family law attorney in South Florida.
In any event, an individual experiencing domestic violence should contact an experienced Port St. Lucie family attorney to guide him or her through the process of finding a long-term solution. Baginski, Brandt & Brandt offers guidance to victims and to individuals accused of domestic violence. Call 772-466-0707 or fill out the online form to discuss your case for free.
Resources:
fox4now.com/news/coronavirus/domestic-violence-calls-rising-during-covid-19-pandemic
nbcnews.com/news/us-news/florida-child-s-mother-shot-killed-during-online-zoom-class-n1236499
https://www.bbblegal.com/how-caretaking-duties-can-affect-division-of-assets/