Family Abandonment and Children in Florida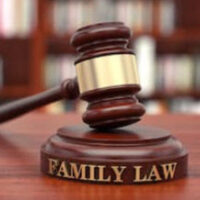 If your spouse abandons you, it can undoubtedly be an extremely stressful and emotionally exhausting experience for you. Not only can it threaten your sense of emotional stability, but it could also significantly harm your financial position if you were financially dependent on them, or if you had children. However, if you find yourself in this situation, fortunately you do have rights. The law has certain provisions to protect you and your children from the after-effects of abandonment.
What is Considered Abandonment?
There's a legal term for abandonment: desertion. To define desertion in simple terms, it is when one spouse leaves the marriage — essentially cutting all ties with them — without the other spouse's consent. Florida law states that should a family need support and no divorce action is pending, the court may Order the deserting spouse "contribute to the maintenance of his or her spouse and support of his or her minor child"  § 61.09, Fla. Stat. Ann.
If your spouse has left you, contact an attorney.  Don't wait until you are in desperate need for support.  The Courts can be slow to react. The earlier the matter is filed with the court, the sooner you can get relief.  Contact our Port St. Lucie family attorneys at Baginski, Brandt & Brandt  for a consultation on your case.
https://www.bbblegal.com/parental-kidnapping-everything-you-need-to-know/