Divorce in the Time of Coronavirus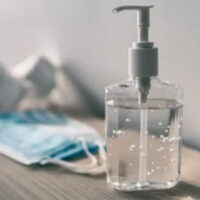 According to WalletHub, Florida has the second highest divorce rate in the country, which contributes to Florida's overall rank as the 13th most-stressed-out state in the union. At the moment, all marriages are facing additional stressors around the uncertainty of coronavirus and the added tension that being quarantined or ordered to shelter in place causes. Business Insider recently reported that the divorce filings in Xi'an, China have spiked since the city lifted the quarantine restrictions. If you are considering getting divorced during this time, it is important you seek counsel from an experienced Port St. Lucie divorce attorney.
The Additional Stresses of Coronavirus
You are not alone if you are currently struggling with your marriage. COVID-19 has placed extra pressure on families in ways such as:
Children are home from school and parents may have different ideas on how to parent through the coronavirus;
Each spouse may have different risk tolerances. One person may feel uncomfortable with how much exposure another spouse is bringing to the household;
Spouses have differing obligations to their elderly parents and other relatives;
Depression, anxiety, and other emotional disorders may be combined with alcohol abuse, which can cause problems ranging from arguments and making bad decisions, to spousal abuse and child abuse;
Financial problems may be exaggerated during this time if either spouse has lost their job due to coronavirus; and
Being home together during stay-at-home orders can amplify any relationship issues you already have.
What to Do During this Time 
Florida Courts are dealing with COVID-19 and are only handling essential legal work. If you are in a situation of domestic violence, it is important you find help to get you and your children to a safe location. However, if you are in a physically and emotionally safe home, you will likely need to wait before filing divorce papers. The good news is that you can use this time to organize what you need for a dissolution of your marriage and think about next steps such as:
What are all your assets and liabilities?
Will one spouse be paying alimony or child support?
What your parenting plan will look like?
Who keeps the house? Where will the other spouse move to?
What will the future of any businesses you jointly run look like?
Who will keep the family pets?
Contact a Port St. Lucie Divorce Attorney Today
If you are in a failing marriage during coronavirus, it is important you have support. An experienced divorce attorney can talk to you about your options, at a time when it may seem like you are confined at home with your spouse. While the courts are shut down for all but emergency issues, we can help you get a head start on the dissolution of your marriage. This will ensure the process moves smoothly once the government opens back up. If you have questions about how to begin the divorce process in Florida, reach out to a Port St. Lucie divorce attorney at Baginski Brandt & Brandt. Call us at 772-466-0707 to schedule a free consultation.
Resources:
businessinsider.com/covid-19-peak-divorce-rate-chinese-cities-2020-3
wallethub.com/edu/most-stressful-states/32218/
https://www.bbblegal.com/divorce-and-complex-asset-division/