Arrested at a Port St. Lucie Protest?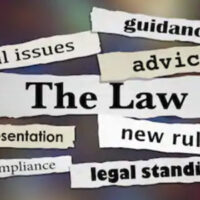 If you were arrested at a protest and charged with an offense, you need to talk to an experienced Port St. Lucie criminal defense attorney to ensure that you are not wrongfully convicted.
Common Protest Offenses
Unlawful Assembly—Defined under statute 870.02 as three or more people meeting to "commit a breach of the peace, or to do any other unlawful act." Second degree misdemeanor, punishable by up to 60 days in jail and a fine of $500.
Disorderly Conduct—Defined under statute 877.03 as committing an act that corrupts public morals, outrages the sense of public decency, or affects the peace and quiet. Disorderly conduct can also include engaging in brawling or fighting. It too is a second degree misdemeanor.
Violating an Emergency Rule—This can be charged to those who violate a curfew, and is a first degree misdemeanor, punishable by up to one year in jail and a fine of $1,000.
Inciting a Riot—During an unlawful assembly, inciting a riot includes damaging vehicles or buildings, or encouraging others to do so. Inciting a riot or rioting is a third degree felony, punishable by up to five years in prison.
Resisting Arrest—Walking or running away from an arrest. First degree misdemeanor.
Resisting an Arrest With Violence—Using any force to resist an arrest during which the police officer sustains any type of injury. Third degree felony.
Various Burglary Offenses—There are many different types of burglary offenses, ranging from a third degree felony all the way up to a first degree felony if the structure was a home with someone inside and the offender had a deadly weapon on them.
Why Even Innocent, Non Violent Protesters Need Legal Counsel
Yet, whether you were acting nonviolent or not, unless the incident was filmed with a body camera or cell phone, it is often your word against the police. As such, your best chance at having the offense dropped, or beating the charges in court, is with an attorney.
Call a Port St. Lucie Protest Criminal Defense Lawyer Today
If you were arrested and charged with a crime at any type of protest or march, you need to talk to an attorney as soon as possible. We can help your record stay clean. Call the Port St. Lucie criminal attorneys at Baginski Brandt & Brandt today to schedule a free consultation at 772-466-0707.
Resource:
theguardian.com/us-news/2020/jun/08/george-floyd-killing-police-arrest-non-violent-protesters