Your Rights In Long-Term Relationships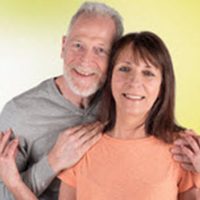 According to a recent report by the United States Census Bureau, there has been a decrease in divorces. While that is good news, the report also found there have been fewer marriages. With these facts in mind, it supports what many people already see in their own families and social circles, many couples are committing to long-term unions without getting married.
When you are in a long-term relationship, it is possible the two of you will be sharing much of your lives with one another. While it can be wonderful to build a life together, it is important to have legal protections in place to secure your future. You may also have questions about having kids, adopting children, or how your finances would be impacted should you choose to marry. If you have any questions about how to protect yourself in a long-term relationship, talk to a Port St. Lucie family law attorney.
Florida Is Not a Common Law State
A common law marriage is when the law recognizes a couple legally even though they were never formally wed in a civil or religious ceremony. Some states allow common law marriages, but Florida does not. In order for a common law union to be recognized in Florida, it needs to be a common law union that was recognized before January 1, 1968. That was decades ago, the majority of Florida couples who are cohabitating did not meet this deadline.
The other exception is if your common law marriage is recognized in another state. If you and your partner were entered into a common law marriage in a state that allows them, those rights will be recognized in Florida.
A few of the states that allow common law marriage include Iowa, Kansas, and New Hampshire. Even these states that permit these types of unions have specific rules that need to be followed. Do not assume you are in a common law marriage, there are guidelines to adhere to in order to protect your rights.
Asset Sharing, Property Ownership, and Other Marital Rights
Because there is not a common law option in the Sunshine State, some couples choose to marry in order to enjoy the legal protections granted to married couples. These include the following rights:
Sharing of finances, including marital assets and debts
Property is inherited by one spouse from another
Fair division should a couple divorce in the future
Access to a spouse in the event of hospitalization
Ease of parenting laws regarding children
Naturally, there are other ways to have protections put in place if there are reasons why you and your partner do not want to marry. Legal agreements can be entered into in order to shield everyone involved.
Do you have concerns about the security of your financial future in a long-term union? Our experienced legal team can answer your questions and provide you with options for your future. At Baginski, Brandt & Brandt, we believe well-crafted legal agreements are essential. It gives everyone the peace of mind and clarity they need to move forward with confidence. Contact our team of family law attorneys today.