Will My FL Divorce Require Going To Court?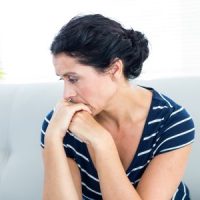 Separating and divorcing is a time when a lot of changes are happening at once and it is common for people to be stressed about day-to-day changes and to worry about what their future will look like. One of their worries may be wondering how their divorce agreement will come about, if a court appearance will be required.
There are a range of options when it comes to creating a divorce agreement. Some find they are able to negotiate through divorce terms through a collaborative process, others need a third party to guide them toward a resolution. In high conflict cases, litigation may be required. Talk through the specifics of your situation with a Port St. Lucie family law attorney.
Identifying Key Priorities Can Smooth Negotiations
In order to reach an agreement through collaboration or an alternative resolution method, and avoid court, it is helpful to know what your key priorities are and what outcomes you are seeking. Arguing over every detail will lead to a drawn out dispute.
When you first meet with an attorney, some of the following topics could be discussed so your lawyer can identify what is important to you in terms of a divorce agreement.
Do you and your spouse own the marital home and do you want to keep it?
Are there children and is there a parenting agreement in process?
Is there a high debt load that will need to be disbursed?
Do you earn a similar income as your spouse or is there a large divide in earnings and future career opportunities?
If one spouse earns far more than the other, spousal maintenance payments or child support payments will likely be part of the negotiation process. This could be true if one spouse left the workforce to take care of the household when the couple had kids, for example. Because the stay-at-home parent provided support that allowed the working spouse's career to thrive, they will likely receive support.
Options When a Spouse Is Delaying the Divorce
There are times when one person wants the marriage to end without delay but their spouse works to delay the divorce. They could be making unreasonable requests for the divorce agreement or be ignoring all legal communication. In these situations, a court hearing could lead to a faster resolution.
Once a Port St. Lucie family law attorney is familiar with your goals and the intricacies of your situation, they will let you know if court is required to settle the disputes you and your spouse are having. There is a path to fair and equitable divorce agreement. To reduce your stress and worry, be proactive, connect with a legal professional as soon as possible.
Do you believe a judge will be required for your divorce case? Discuss the pros and cons of arbitration, mediation, and litigation with the compassionate legal team at Baginski, Brandt & Brandt. With extensive family law experience, our attorneys walk our clients through the divorce process and inform them of various options they have. Contact us today to book an appointment.