Will Crypto Assets Be Divided?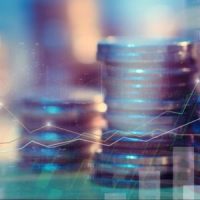 For some Florida families, cryptocurrency is an asset class where a lot of their wealth is held. Because of this, if a couple moves to divorce, those crypto assets will need to be divided. Sometimes this is tricky as not all cryptocurrency is tracked in the same way. There are a variety of platforms where you can purchase crypto, for example.
If you are divorcing and you and your spouse hold a large share of crypto, or if you suspect your spouse has purchased crypto but you aren't sure the value, talk to a seasoned Port St. Lucie family law attorney about next steps. A lawyer can talk to you about how assets will likely be distributed after reviewing the facts of your situation.
Value, Division, and More
The first step in dividing crypto assets during a divorce is to determine their value. However, unlike traditional assets such as real estate or stocks, crypto assets are not regulated and the value can be volatile. Crypto assets can fluctuate greatly, and their value may not be readily apparent. A legal professional can guide you through the nuances of cryptocurrency valuation.
There is not a banking system that manages cryptocurrency, and there are different types, such as coins or tokens, and they can be traded, exchanged and purchased in a variety of ways. Some crypto assets that can be held by an individual, include the following
Bitcoin (BTC)
Bitcoin Cash (BCH)
Cardano (ADA)
Ethereum (ETH)
Ethereum Classic (ETC)
Litecoin (LTC)
Tether (USDT)
XRP (XRP)
Zcash (ZEC)
Some of the factors that will be considered when crypto assets are being valued include the current market value of the asset and the cost basis. A cost basis of any investment refers to the amount paid for the original purchase and any commissions and fees connected to the transaction. Additionally, any taxes that may be associated with the sale of an asset will be reviewed.
How the cryptocurrency will be handled will depend on your circumstances and the personal goals of you and your spouse. For example, some decide to sell crypto assets and divide the funds between each spouse, but others choose to buy their spouse out so they can retain the crypto assets themselves. An accurate valuation is essential in order for a full and fair distribution of wealth.
Hire an Attorney Who Understands Crypto Assets
If you are going through a divorce in Florida and have crypto assets that need to be divided, connect with Port St. Lucie family law attorney who understands the nuances of crypto asset division and can guide you through the process.
Is cryptocurrency part of your marital investment portfolio? Just like other assets, such as properties and stocks you and your spouse own, crypto will be reviewed during asset division. Connect with the compassionate legal team at Baginski, Brandt & Brandt to discuss what your financial picture looks like now and what lifestyle you are hoping to secure once your divorce is finalized. Contact us today to schedule your fee-free appointment.