Why You Should Hire an Experienced Criminal Defense Attorney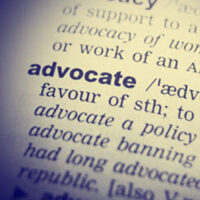 If you have been arrested and are facing criminal charges, it is necessary to consider hiring a criminal defense attorney to represent you. In life stuff happens and we often end up in undesirable situations. People usually fail to take into consideration that if found guilty, depending on the seriousness of the crime, they could end up serving time in prison and have many other permanent negative consequences.
Often defendants are worried about the potential costs of hiring a defense attorney. Nevertheless, the costs of a criminal defense attorney are almost always much less than the life-changing costs that can result from not having an experienced lawyer.
Hiring an experienced criminal defense attorney to represent your best interests and defend your freedom can make all the difference in the world. There are numerous benefits to having a criminal defense attorney on your side.
Attorneys Understand the ins and outs of the Justice System
Florida's justice system can be very confusing, especially if you choose to represent yourself. Having a knowledgeable attorney that is aware of all the complex workings of courts can help lead you through your case. Attorneys know exactly how the criminal justice system works as well as the nitty-gritty of the crimes that clients are charged with. Most attorneys have accumulated countless hours to gain the experience and competence to better serve their clients. 
Criminal Attorneys can Evaluate the Conduct of Police 
The average person has very little understanding of what police officers are allowed to do when procuring evidence for a criminal case. Good criminal defense attorneys know all the nuances of the procedures police must follow, and they can examine the police officer's conduct to see if it infringed upon your rights. In cases where the police obtained the evidence improperly, your attorney can have that evidence thrown out. This can often lead to your case getting dismissed.
They have Dealt with Charges Similar to Yours Numerous Times 
Most criminal attorneys have been practicing criminal law their whole careers. They know all of the crimes that you are being charged with. Attorneys have many different resources and wisdom to manage these charges with the appropriate level of care. A practiced criminal defense attorney that has handled and won cases that are almost identical to yours.
Attorney can Counsel You on the Possible Outcome
Some criminal lawyers will sugar coat your case and tell you nothing is going to happen. Then, the next thing you know you are convinced of a felony and facing 10 years in prison. An experienced attorney knows the likely punishment that you will face and can advise you on what can happen if convicted. A good attorney will inform you if it is in your best interest to take the prosecutor's plea deal or if you should go to trial.
Contact Port St. Lucie's Most Elite Criminal Attorneys
In Florida, even minor offenses can have serious life-changing aftermaths. If you or a loved one has been arrested and charged with a crime, you should hire a qualified attorney to represent you. Our team at Baginski Brandt & Brandt will do everything to defend you and protect your liberty.
We are passionate about giving all of our clients the best possible legal representation and will vigorously challenge law enforcement and the prosecution at every step. The attorneys at Baginski Brandt & Brandt are not afraid to hold police, prosecutor and even the judge accountable to the law, and will aggressively fight to protect your constitutional rights.
We will advise you of your rights and develop the best possible defense strategies. Our attorneys have over 30 years of combined legal experience. You can count on our Port St. Lucie criminal lawyers to robustly act on your behalf. Call now at 772-466-0707 or contact us online to discuss your criminal charges in more detail.