Why You Need A Florida Divorce Attorney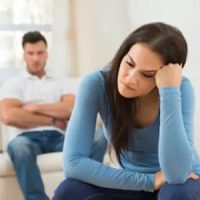 When people begin the divorce process, they may be unsure if they should hire a lawyer or wait to see what happens. But it is important to note that a skilled family lawyer can help you understand key points of conflict and strategize the best path forward for your individual future.
Many worry about finances when their marriage is ending, but thinking you will save money by not hiring an attorney could lead to a divorce agreement that harms your financial future for years to come. Talk to a Port St. Lucie divorce attorney today to have your questions about property division, asset allocation, spousal support, and child custody concerns answered.
Navigating Legal Complexities
You may believe the path to dividing assets is clear, but if your spouse disagrees, legal issues can arise. For example, there may be disagreement on the value of some assets or who is responsible for debts acquired during the course of the marriage. A lawyer will assess your situation and help you understand what paperwork will need to be filled and when. Some assets acquired even during the marriage may be non-marital in nature, others like retirement accounts are often overlooked by people representing themselves.  The division of retirement accounts often require a specialized Court Order.
Identifying areas of conflict and handling them as soon as possible can reduce frustration and emotional distress. Misunderstandings can lead to more arguments which can exacerbate legal disputes. When you work with a skilled lawyer right away, a skilled professional will help you develop a clear picture of what options are available, saving you time, money, and stress. Plus, they have the skills and experience to move motions and petitions forward throughout the divorce.
Concerns About the Cost of a Divorce
Too often, couples decide to use a single lawyer to reduce the cost of a divorce.  The attorney can only represent one of you.  Each party is always requested to hire their own attorney. If you choose to proceed with a single attorney, be sure who that attorney is representing and if it isn't you,  a consultation with your own attorney is advisable.  No attorney can represent both parties. To do so a conflict of interest. Your attorney can share other cost saving strategies with you, when appropriate. For example, a collaborative divorce or a quick mediation could be a possibility if both individuals agree on key issues. Both of these options are typically faster and less expensive than going through the entire litigation process.
Once you share what is important to you with your Port St. Lucie divorce attorney, they can help you remain calm and focused on your personal goals. Even a surprising turn of events will not deter your lawyer. Seasoned family attorneys have extensive experience with all types of disputes and changing circumstances, so they know how to address them when they arise.
Protect yourself and connect with a lawyer. Attorneys have working relationships in the court system and know experts who can be called in to support your claims, when needed. This could include accountants, private investigators, and financial professionals.
Talk to an Experienced Florida Family Lawyer Today
Do you need an experienced attorney by your side? At Baginski, Brandt & Brandt, our top priority is to take care of your needs and ensure that you are being well-represented. If you have any questions or you find yourself in need of legal help, please do not hesitate to contact our team of family law attorneys today.