White Collar Crimes in Florida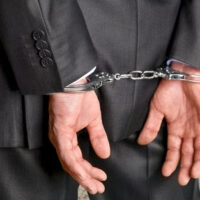 What Is White Collar Crime?
When you hear the phrase "white collar crime" it may sound a little strange. What does this mean? Is it a fancier version of crime? Does it only apply to crimes of a certain dollar value, or committed by a certain person? The term was first used in 1939, and it refers to nonviolent crimes committed by individuals, businesses, or the government. These crimes do not involve any aggressive acts or intent to injure, but instead focus on fraud, deceit, and money.
How Is It Different?
Violent crimes are often investigated by the local police force, or detectives, but white collar crimes are often investigated by the FBI or other state agencies. The FBI partners with other areas of law enforcement, as the Bureau has the resources needed to work with the major players like the Internal Revenue Service, the Securities and Exchange Commission, and other large government agencies. When dealing with fraud or money laundering, the government takes these cases very seriously and you will need the right resources that are needed to close the case.
Some think that white collar crimes are treated with far more leniency in the United States. This is because, unlike the harsh sentences awarded for violent crimes, some may not see punishments that fit the crimes. This was a hot topic earlier this year, when Paul Manafort, the former campaign chairman for President Donald Trump, was only sentenced to 47 months in prison after he was charged with fraud. Some felt that the punishment did not fit the severity of the crime, which would normally elicit a long jail sentence, a large fine, and often can ruin the reputation of the person who committed it. This reopened the discussion on why white collar crime may be treated differently – is it because they are often committed by wealthy white men? Why are these punishments so much less intense than some lesser crimes? Whatever, the reason, there appears to be a difference in punishment.
What Actually Counts As A White Collar Crime?
What crimes are considered white collar?
●            Fraud: fraud is the intent to mislead or deceive in order to gain something, usually something financial. The most common types of fraud are:
○             Corporate Fraud
○             Health Care Fraud
○             Financial Institution Fraud
●            Embezzlement: embezzlement involves stealing money from a source, often an employer,
●            Money Laundering: this is when criminals take fake or illegally obtained money and make it appear to look real or appear as though it came from a legitimate source.
●            Forgery: forgery is faking the execution of a legal document, either by signing someone else's name or doing something like creating a fake document.
●            Tax Evasion: this is when a criminal avoid paying taxes to the IRS.
●            Identity Theft: when a criminal pretends to be someone else to avoid detection.
Let Us Help You Today
If you or someone you know has been accused of a white collar crime, contact us at Baginski Brandt & Brandt. Our experienced Port St. Lucie white collar crime attorneys will help you form a defense against white collar crime accusations.
Resource:
fbi.gov/investigate/white-collar-crime