When You Should (and Shouldn't) Pay Off Debt Before Ending a Marriage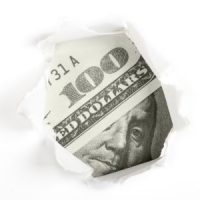 There are a lot of different financial challenges faced by divorcing couples, and one of them is how to deal with debt. Because of this, a top question for some who are ending a union is if they should pay off debt before ending a marriage or not.
Like many other areas of divorce, the answer to if it will be advantageous to pay off debt obligations will depend on various factors. Share the specifics of your circumstance with a Port St. Lucie family law attorney. Then, the two of you can explore whether it makes sense to pay off debt before divorcing or another strategy that aligns with your long-term objectives should be employed.
Situations Where It Makes Sense to Pay Off Debt
Once you have met with an attorney and shared your story, they may recommend paying off debt in any or all of the following situations.
Amicable splits. If you and your spouse are choosing to part ways amicably, you are likely agreeing on financial matters. In these situations, paying off joint debts before a divorce could simplify the process.
Shared responsibility. Florida is a communal property state, and marital debt is usually considered joint responsibility. Because of this, paying off joint debts may help to ensure that neither spouse is burdened with an unfair share of debt responsibilities during the divorce proceedings and each party can be satisfied knowing their credit is protected.
Financial independence. Divorce is a huge life change, and it is common for people to want to begin a new life once a marriage is officially terminated. If this is true for you and you have the means to pay off your debts, doing so may ensure your financial independence post-divorce.
Reducing conflict. Financial matters are a common source of conflict during divorce, and some spouses report that paying off debts before a divorce reduces one particular financial dispute so both parties can focus on other important issues.
Credit score concerns. Joint debts and financial obligations can impact both spouses' credit scores, so paying off debts before divorce can help protect your creditworthiness and ensure a fresh start for both parties.
Of course, if you and your spouse don't have the financial means to pay off your debts, settling debts may not be practical. There are also situations when paying off debt is not advised.
Hidden Assets and Complex Cases
You need a complete understanding of your spouse's financial situation to access a fair divorce agreement, so paying off debts can be risky if it is possible that your spouse is hiding assets. And if your divorce involves complex asset division, working with a financial advisor and a Port St. Lucie family law attorney is recommended in order for you to have a comprehensive strategy in place, one that includes debt management.
Is it advisable for you to pay off your debts? While paying off debt can simplify the divorce process, it's not always the best strategy. Talk to the attorneys at Baginski, Brandt & Brandt before making any large financial moves. Contact us today to schedule your fee-free consultation.