What To Do If DCF Removes Your Child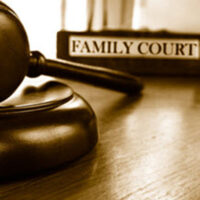 DCF, or the Department of Children and Families, intends to protect children in abusive households. When a home is deemed unsafe for the child, DCF has the right to take the child away. The process of taking a child away from their home is called sheltering the child. Unless a person is extremely proactive in defending their parenting and the living environment they provide, it is not difficult for DCF to remove a child. If DCF has taken your child, it is important to be knowledgeable on the entire process so you can protect your family and maintain custody.
What Is DCF, and What Do They Do?
An integral part of Florida's social services department, DCF serves to protect children from harmful environments. Environments that are detrimental to the child's health include instances of physical abuse, sexual abuse, verbal abuse, or neglect. DCF in Florida can also be called other names in other states such as "CPS" or "DYFS." Florida's DCF is responsible for investigating claims of abuse, abandonment and neglect to assess the child's risk, and ensure that the child ends up in the best situation possible for them. Contrary to popular belief, DCF does not aim to remove a child from their home. Removal/Sheltering of a child is their last resort, and the department prefers to find alternative options such as removal of the caregiver instead. Ultimately, DCF will settle on the solution that is solely in the child's best interest.
Why Would DCF Remove a Child?
If a household is reported for suspected abuse, abandonment or neglect, DCF may be prompted to conduct an investigation. Whether a person is close to your family or not, anyone can report your family for suspected child abuse. Some professionals such as teachers, doctors, and nurses are even legally obligated to report signs of child abuse. Emergency reports will lead to an investigation within 24 hours while other cases may take up to 15 days to investigate. If a child is considered to be in danger following the investigation, DCF will attempt to remove the child from the household. The child will then be placed in the home of either a close friend, family member, or licensed caregiver.
What Happens During a DCF Investigation?
Following a report, a DCF investigator may show up at your home to search for evidence of abuse. They will ask you potentially intrusive questions and conduct thorough checks of your home. You are not obligated to answer all of their questions and it is recommended you consult with an attorney first. The investigators may also attempt to talk to your child, family members, or neighbors. Ultimately, DCF workers will use the investigation to determine the best outcome for your child.
Currently Being Investigated?
If you are in the process of being investigated by Florida's DCF, our Port St. Lucie family lawyers at Baginski, Brandt & Brandt know how emotionally taxing this situation can be. A child abuse report is a serious issue, and it can have implications such as loss of child custody. To protect yourself and your family, it is crucial to receive guidance from a skilled lawyer. Contact us today for help.
Resource:
childwelfare.gov/pubPDFs/define.pdf
https://www.bbblegal.com/the-line-between-discipline-and-child-abuse/