What To Discuss With A FL Divorce Lawyer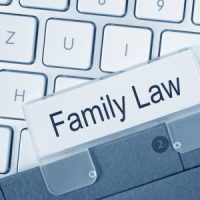 Anything that is new can lead to people feeling anxious or nervous. If you have never met with a family lawyer before, you may be wondering what you and an attorney will discuss if you are seeking advice on ending a marriage.
It is important to know that your initial consultation with a Port St. Lucie family law attorney is an opportunity for you to determine if this professional is the right one for you. Through an exchange of questions and answers about your current situation, you can assess if you trust the attorney to secure the future you want, or not.
If You Are Separated or Plan to Separate
One of the issues you and an attorney could discuss include if you are separated, informally living separately, or if you and your spouse still reside in the marital home together. Where you are living today matters, because this could mean you and your spouse have already made informal agreements on who will be keeping the family home or if the marital home will be sold and assets from the sale are to be divided.
There are many reasons why some people want to retain their Florida home. For some, it is an issue connected to their parenting goals, wanting to keep the kids in the same neighborhood and school. For others the home is an emotional attachment, or even a real need for the children due to health or economic reasons.
Your Financial Plan Moving Forward
Sharing your financial plan with an attorney and what your financial priorities are for the future is something that will need to be discussed as well. Some people have not worked outside of the home for years and want to secure spousal maintenance payments to continue the same lifestyle they lived during the course of the marriage. In order for this to happen, household budgets will need to be assessed. For instance, if you and your spouse have been living beyond your means, there will not be the possibility of support payments to maintain the same living standard.
Once your attorney is familiar with the details of your situation and your objectives moving forward, they can strategize how to secure your key success points.
Ending a union is upsetting and emotional, it is natural that you could be feeling uneasy about talking to a Port St. Lucie family law attorney for the first time. But instead of focusing on what you fear, focus on your goals for your life post-divorce. When an attorney understands what is important to you, they will fight to secure the arrangement you are asking for. This is true if you are hoping to be awarded primary custody of your children or have a specific asset division idea in mind.
Do you have questions for a Florida divorce attorney? There are legal professionals who have the experience, skills, and resources you need to make your objectives a reality. To get started, connect with a compassionate legal team at Baginski, Brandt & Brandt. Our attorneys are committed to our clients, we work diligently to connect them with the future they are seeking. Contact us today to book an appointment.