What is Domestic Violence?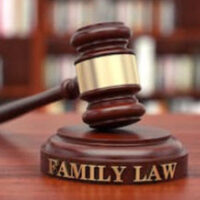 Domestic abuse spans back as a very unfortunate reality to the earliest humans and their relationships. Domestic Violence is often not talked about half as often as it should, but when it is talked about most imagine a jarring scene of immense violence. In reality, the picture is murky on what domestic violence is and looks like, as well as who can and cannot be a victim of domestic violence. With Covid-19 allowing little room for freedom to many to escape or find safety, it is important to understand what domestic violence is in order to get the right help.
Domestic Violence as Physical Abuse
Physical abuse occurs whenever there is physically aggressive behavior against someone. This includes any withholding of physical needs, causing physical harm indirectly, and threatening physical harm. This is what most envision when thinking about domestic violence. Physical harm can manifest through anything from hitting, kicking, and pushing, all the way to deliberately interrupting sleep, meals, and access to medicine if sick. It is important to note that sexual abuse is also a form of physical abuse, whether by nonconsensual physical acts or by utilizing sex to manipulate a partner.
Domestic Violence in the Form of Mental Abuse
Mental abuse is one non-physical abuse that is incredibly crippling and devastating in nature, but not one that might be as easily noticed as a deep bruise on the surface of the skin. Rather, by bruising and weakening a partner's mental state, the abuser can gain control of their partner by constantly causing doubt.
Keeping a partner away from people, and generating threats is one common way this form of abuse arises. Whether it is threats of self-harm, or harm to others, psychological abuse results from a bent perception of reality, a reality where a partner's conformity is the sole means to avoiding immense conflict or tragedy.
Economic Abuse
Economic abuse is a form of domestic violence, believe it or not. By forcing a partner to become economically dependent, a partner either has to give in to the demands of the abuser, or face an immense burden of financial hardship should one choose to leave.
Who Are the Victims of Domestic Violence?
The victims of domestic violence come in any shape, race, sex, gender, ethnicity, or creed. Abuse is universal and absolutely non-discriminatory. The victims of domestic violence might already have some dependency or reliance on their abuser, making abuse worse. Whether one is pregnant, dependent financially, or is in a relationship due to unhealthy coping and upbringings, the victims are wounded universally and all the same.
It is important to understand the many sides of domestic violence, since many assume since they have not been physically hit, or hit as hard as others, that their problems are phantom in nature. It is not so, and it is worth seeking help from authorities and proper legal counsel.
Experiencing Domestic Violence? Contact Our Office Today
As mentioned throughout, it is readily apparent that not all domestic violence looks the same, but in effect, the result is a pain and suffering that takes a toll and is absolutely undeserved. It is important to understand that domestic violence transcends just physical abuse in the form of battery. Hopefully, by identifying domestic violence and abuse, it may become easier to seek the necessary help. If you have any questions regarding domestic violence, abuse, or family law, know that Baginski Brandt & Brandt is more than prepared and ready to help. Have confidence contacting our team of Port St. Lucie family attorneys at 772-466-0707 today.