What If I Have Unique Requests For My Parenting Plan?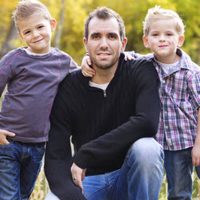 During a separation and divorce, parents need to establish a parenting plan. These documents are essential as they outline a range of childrearing aspects and provide clarity surrounding rights and responsibilities for all involved. When a well-crafted plan is in place, it is clear what the living arrangements of the children will be and how custody will be handled.
Of course, there are situations in which parenting plans need to cover more than custody and visitation. This is particularly true for families who have specific education, religious, and medical needs that have to be addressed and agreed upon. Talk to a Port St. Lucie family law attorney to learn more.
Essentials to Include
Establishing the essentials of the agreement is typically a good place to start. This will include answers to the following questions:
Where will the children or child live?
Is there a visitation schedule in place?
Who is able to make legal custodial decisions?
If there is a dispute, how will resolution be handled?
Will there be contact with extended family, and if so, when?
Sometimes, other issues will land in place once these core concerns are addressed. For example, if it is important to you that your child attend the neighborhood school they have been going to for years, a parenting plan could outline the child will be living with you in the same home they lived in during the course of the marriage and you will be the primary caregiver. Thus, they will continue to go to the same neighborhood school unless you see a reason for a change to be made.
Religion and Other Relationships
Of course, there are also situations in which it is important to one parent that their child attends a school with a religious affiliation as a religious upbringing is a top priority for that adult. Naturally, the negotiation process in these situations varies from family to family. If there is a dispute related to religion, the establishment of legal custody could take precedence.
Additionally, if you are concerned about how new romantic partners will be introduced to children, there can be language surrounding this issue included in a parenting plan. Of course, once divorced, either individual can date who they would like, but there could be distinctions about if a parent is permitted to live with a romantic partner before marriage if and when the kids are in the home. Bring your question to a Port St. Lucie family law attorney to learn about what parenting plan language could be in reach.
Is it time for you to begin negotiating a parenting plan and you are worried your concerns will not be addressed? You do not have to explain your requirements to your spouse or their attorney. Instead, share your needs with the compassionate legal team at Baginski, Brandt & Brandt. Our attorneys have extensive family law experience and can share with you what can be achieved after listening to your situation. Then, you will have a lawyer on your side to fight for the future you want. Contact us today to book an appointment.