What If I Can't Afford Child Support Payments?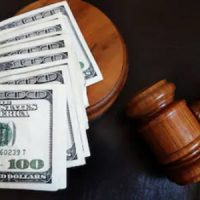 Life changes over time, and the child support amount awarded at the time a divorced was finalized may not stay the same. For example, if you experience job loss or a salary reduction, you may no longer be able to afford the monthly amount you were told to pay at the time of your divorce.
It is essential to make on-time payments. After all, it is a requirement that the non-custodial parent provides for their child. And the custodial parent is relying on the financial award, in the form of child support, to maintain their household budget and security for your children. That said, there are ways to legally have the amount you owe changed. Talk to a skilled Port St. Lucie family law attorney.
Not Paying Can Lead to Severe Consequences
There are consequences in place when a parent in Florida, or anywhere in the US, stops making court-awarded child support payments. While the system is not perfect, there are flaws, it was created to provide for and protect children in the event of a divorce. Because of this, penalties will follow if a person opts not to pay support. If you stop paying, you could face contempt of court, paycheck garnishment, or property liens.
If you can't afford payments, discuss your situation with a legal professional and pursue a modification. You will likely need to complete documentation of your change request and provide proof of why the adjustment is necessary, such as official records of your current income and bank balances.
Letting your ex-spouse know you are pursuing a modification could also be helpful. While this is not a legal requirement, it can open an avenue for negotiations between your attorneys, if that is required. Once you share the details of your situation with a Florida lawyer, they will inform you of your options and advise you on next steps.
Change for Custodial Parent and Downward Modifications
It is also important to note that a downward modification, meaning your required child support payments are lowered, could occur in a connection to a change in the life of the custodial parent. It is not always a result of a non-custodial parent's income loss. For instance, if your ex-spouse has experienced a major increase in their own income or they have remarried, the amount you owe per month may be updated in connection with them needing less financial support to create a thriving home for the children.
Protect yourself and make any necessary adjustments through official, legal channels. While court could be an option, a skilled Port St. Lucie family law attorney may also be able to negotiate an agreement with your ex-spouse's attorney on your behalf as well.
Are you wondering what options are available in order to change a child support payment amount? Talk to the knowledgeable Florida family lawyers at Baginski, Brandt & Brandt. Our attorneys have the skills and experience you need to secure the financial future required to move forward with confidence. Contact our team of talented lawyers to strategize a path forward.