Ways to Make Your DUI Case Better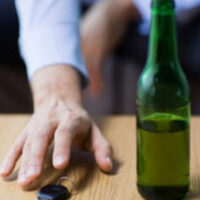 Driving under the influence (DUI) in the State of Florida is a serious crime. Did you get charged for a DUI for the first time? If that is the case, it is critical to comprehend that you have a lot at stake. Depending on what you choose to do, it can greatly affect the outcome of your DUI charges The effects on your case can be either positive or negative.
The Penalties for a First Misdemeanor DUI Conviction are as follows: 
Suspension of the offender's driver's license for one-year
Up to 6 months in jail
A maximum of $2,000 in fines
Forced installation of an ignition interlock device in the offender's car when their driver's license privileges are restored.
Additionally, all convicted first-time offenders have to complete no less than 50 hours of community service. Judges usually put the convicted offender on probation, but the combination of jail time and probation will not go over one year.
Being aware of how to improve your case and knowing the right steps to increase your chances of a better outcome are important. Below are three very important steps: 
Quit drinking all alcohol. Alcohol is what got you in this situation to begin with. While you have DUI charges pending in court, you should try to stop drinking alcohol. This is especially true while in a public place. We advise DUI defendants to avoid all bars and nightclubs. The last thing you want is to catch another DUI charge or public intoxication charge, especially while your DUI case is still pending.
Contact an experienced DUI lawyer. Although you might have made some bad choices, you should never represent yourself in court. A DUI conviction can have serious life-long consequences. Most first-time offenders know little to nothing about the criminal justice system. A knowledgeable criminal defense lawyer can help you avoid time in jail, fines and revocation of your driving privileges. There is a good chance that if it is your first offense and no one was injured, your lawyer can have the charge greatly reduced or dismissed entirely.
Get rid of all the alcohol in your house. Even if you think that you do not have a drinking problem, it is a good idea to rid your house of alcohol. Sometimes, when defendants are stressed out it causes them to drink excessively and get into other problems such as domestic disputes.

Do you Have First-Time DUI Case That we can Assist With? 
Get the legal representation you are entitled to today. The consequences of a DUI should not be taken lightly. If you have been arrested on DUI charges, we recommend calling an experienced DUI attorney without further delay.
The knowledgeable attorneys at Baginski Brandt & Brandt will inform you of all your options. With our representation the odds of getting your DUI charges reduced or even dismissed increase significantly. We know that being arrested can be intimidating; however, with our attorneys will be on your side every step of the way.
The Port St. Lucie DUI attorneys at Baginski Brandt & Brandt have over 30 years of combined legal experience. You can count on our qualified team to zealously fight to maintain your freedom. Call today at 772-466-0707 or contact us online to discuss your first-time DUI charges in more detail.
https://www.bbblegal.com/should-you-take-the-field-sobriety-test/