Understanding The Benefits Of Divorce Mediation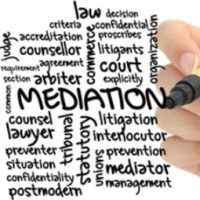 Many who are going through a divorce are experiencing one of the most emotional times of their lives. It can be difficult to set arguments aside, but there are times when a divorce mediation is a better option, a way for you to secure the goals you want. The mediation process enables you to clarify what you want. Court is not always the best option. Talk to a Port St. Lucie divorce attorney to understand what is possible, given the details of your situation.
A handful of the benefits of mediation:
The couple ending the marriage has more control over outcomes.
Decision making can be flexible, rather than left up to a judge neither of you know.
Mediation can be less expensive and faster.
Court is public, mediation is private.
Mediation can be conducted without any direct interaction between you and your spouse, whereas you will be in the same courtroom as your spouse in litigation.
If you are completely unable to discuss possible solutions, court may be the right answer. But when some give and take is possible, mediation is a path that gives you, one of the people who has to live with the outcome of the divorce agreement, more control.
For example, if you want to keep the details of your relationship private, look into mediation. Because divorce proceedings happen in court of law, a variety of people could be in the room. Mediation sessions are private and happen behind closed doors and mediation is a confidential proceeding by law.
Going to Court Can Be Expensive
According to one report, a divorce, including court fees and expenses, can cost in excess of $30,000. This amount could be paid by one party or split between the spouses. Mediation can be completed at a much lower price and the money that is saved can be distributed in a way both parties agree upon.
Additionally, mediation is typically a quicker process. When both individuals are open to some compromises, it is possible to secure an agreement in a single session. The court process can be long, this is especially true if there is a lot of conflict surrounding assets, property, and custody concerns.
Talk to a Lawyer and Determine Your Priorities
When you connect with a Port St. Lucie divorce attorney, the two of you can discuss your goals for the future. Once you know where your priorities are it can be easier to find areas in which you are open to compromises. Being flexible in some areas gives you more control because then you are not at the whim of outside forces. Instead, you can fight for what you want, knowing achieving it may mean giving your spouse something that they have prioritized.
If mediation is an option for you, it could be a way to avoid surprises and further frustration. Talk to an attorney to learn more.
Do you wonder if mediation could be the best solution for you? Legal proceedings are often confusing and difficult to grasp, especially in such an emotionally trying time. At Baginski, Brandt & Brandt, our top priority is to take care of your needs and ensure that you are being well-represented. If you have any questions or you find yourself in need of legal help when preparing for your divorce, please do not hesitate to contact our team of family law attorneys today.