Understanding If Pre-Trial Intervention Is An Option For You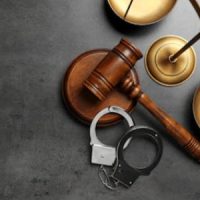 Drug charges carry serious penalties, in Florida and around the country. There is the possibility of a felony charge, which could result in long-term consequences. But in the period of time before a plea, it may be possible to access a pre-trial intervention. This process is a type of drug court where other options could be pursued.
If you are interested in accessing Florida's drug court program, for yourself or someone you love, discuss the option with a Port St. Lucie criminal attorney. It may be possible to avoid conviction and protect your record. Of course, successful completion of the program is required in order to enjoy the protections.
An Option for First-Time Offenders Open to Change
Who is able to access a pre-trial intervention varies, but in most instances drug courts are designed to be an option for first-time offenders who have been charged with possessing a controlled substance. Individuals who are eligible are not guaranteed access. The request can be approved or denied.
Because drug court is voluntary, it is important the individual understands what is required for completion and that they are open to the changes in their attitude and lifestyle. It is likely the following will be part of your drug court program, should you access admission.
Substance abuse treatment
Regular drug testing
Court appearances
Programs can extend over the course of months or years. Commitment is essential in order to successfully finish the order of events required.
A Florida Defense Attorney Can Help
After an arrest, you need a legal team on your side. Talk to a lawyer about what options are available. Penalties for Florida drug charges can be severe. If you have an addiction problem and are open to change, the drug court program could be a positive path for you. After all, you will be able to access treatment and avoid a serious conviction on your criminal record.
Essentially, the felony pre-trial intervention program is in place to give individuals who are open to change an opportunity. In some ways, it is similar to probation as your program will be overseen by the Florida Department of Corrections. It is advantageous as it may be possible for you to avoid jail time and having a felony on your criminal record. Plus, with the months or years of treatment, you can access the help you need to get your life back on track.
Are you a first-time offender who would like to pursue a pre-trial intervention? When facing a Florida arrest, discuss the particulars of your situation with a Port St. Lucie criminal attorney. Our experienced legal team can supply you with the advice and representation you need.