Tips And Ideas For Moving Forward After Divorce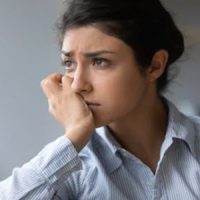 Our goal at Baginski Brandt & Brandt is always to leave you better off than when you first walked into our office. If you are going through a divorce, you are likely experiencing one of the most difficult periods of your life. Divorces often require time, energy, and money. But despite the disruptions of establishing a new routine and dividing assets, it can be a time to secure your financial future.
Planning what you want and need moving forward is an important part of moving forward when dissolving a marriage. A Port St. Lucie divorce attorney has the skills you need to make your future goals a reality, whether they are maintaining a vacation property or establishing a specific custody arrangement. When you prioritize your goals, negotiations can happen.
Meet New Friends and Connect with Support Systems
Of course, divorce impacts your social life as well as your financial life. When going through a hard time, it is important you have the social support you need. If you have old friends who are helping you through the process, great. But if your long-term friends are also friends of your soon-to-be former spouse and you find the conversations upsetting, it may be time to make new connections.
To establish new friendships, consider pursuing a hobby you let go of in the past or take a class. Others find support groups to be a productive way to work through personal issues and connect with others. Community initiatives can be a great path to meeting neighbors if you have moved to a new neighborhood as well.
Take Care of Yourself and Enhance Your Life
It is important to know yourself and make decisions that will enhance your life. Some find large changes improve their lives post-divorce, others focus on large shifts. For example, a friend of yours may have exited a marriage and thrived when they launched a new business, but another friend could have found the routine of a job they've had for years can be fortifying while personal issues are worked through.
Similarly, dating when separated is a personal decision and the solution will not be the same for everyone. That said, if your divorce carries custody issues, you may want to talk to an attorney about how introducing a new romantic partner to children will be perceived. Knowing what information to share and when can help you obtain the future you want.
Discuss Your Plans Post-Divorce with an Experienced Lawyer
While divorce can be emotional and upsetting, the future could be full of untapped happiness. Secure your assets and protect your interests post-divorce with the help of an experienced lawyer. If you are ready to pave the way to a bright future, talk to a Port St. Lucie divorce attorney,
Would it be helpful for you to talk to a legal professional about your future post-divorce? Securing your financial future is essential. At Baginski, Brandt & Brandt, our top priority is to take care of your needs and ensure that you are being well-represented. If you have any questions or you find yourself in need of legal help, please do not hesitate to contact our team of family law attorneys today.