The Top Causes of Florida Car Accidents and Simple ways to Avoid Them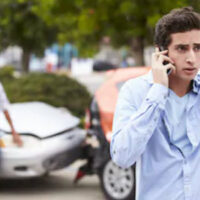 Almost every driver will be impacted by at least one car accident in their time driving. The causes of every car accident vary. For some drivers, alcohol or speeding is the root of the cause, which will most likely result in a personal injury claim. For others, weather or mechanical failure is to blame. Being aware of the top causes of car crashes can help you and your passengers take precautions to circumvent any hazards situations whenever conceivable.
As of 2017, there are over 15 million licensed drivers in the State of Florida. According to the Department of Highway Safety and Motor Vehicles (DHSMV), in 2016, there were over 395,000 accidents in Florida and 3,176 involved fatalities.
Listed below are some of the most frequent causes of Florida car accidents:
Speeding: Florida designs specific speed limits to ensure travelers can reach their destinations in a safe manner. When drivers speed, their risk of getting into an accident significantly increases. Disobeying the speed limit makes handling turns and corners much more difficult. Speeding provides drivers with much less reaction time for any unforeseeable circumstances that may arise. Furthermore, getting into a crash at excessive speeds greatly amplifies the force of the accident, which can lead to more serious injuries.
It is important for all drivers to follow the posted speed limits, and not to drive too fast during incremental weather conditions or on bad roads.
Texting and other distracted driving: It is against the law to text or talk on the phone while driving. The National Safety Council estimates that 27% of all car accidents involve cell phone use. Additionally, many other distractions can lead to car accidents, including drinking and eating, changing the radio station, talking to passengers, using the GPS, or even daydreaming. Teen drivers are particularly susceptible to getting in a crash caused by distracted driving.
Every driver should appreciate the dangers of driving. Even in cases where a driver is paying attention, it is still impossible to control other drivers' actions. Taking your eyes off the road for even an instant can mean the difference between crashing or not.
Driving while intoxicated: Anyone driving with a BAC of .08% or higher is considered a drunk driver under Florida law. Additionally, driving while under the influence of drugs is also illegal. Both drinking and doing drugs greatly impairs a driver's ability to react to conditions on the road. Additionally, the two lower a driver's coordination, perception and concentration levels.
It has never been easier to avoid driving under the influence since ridesharing applications like Uber and Lyft were created. There is never a good excuse to drink or drug and drive.
Let Us Help You Today
Our lawyers can help you if you were seriously injured due to the negligence of another driver. Car crashes can be very devastating ordeals, and often result in costly hospital bills, lost wages, future lost wages, and pain and suffering.
Car accident victims have a legal right to be financially compensated for all their damages. The lawyers at Baginski Brandt & Brandt urge victims to contact us, so that we can help them take the appropriate legal action against any negligent parties.
Our Port St. Lucie personal injury attorneys are dedicated to serving our clients and obtaining the highest possible compensation for their injuries. When you want the best possible outcome, call our office today at 772-466-0707 or contact us online to find out more about how our car accident lawyers can help with your car accident claim.
Resources:
nsc.org/in-the-newsroom/cell-phones-are-involved-in-an-estimated-27-percent-of-all-car-crashes-says-national-safety-council
flhsmv.gov/pdf/crashreports/crash_facts_2016.pdf
statista.com/statistics/198079/number-of-licensed-drivers-in-florida-in-2009/