Temporary Restraining Orders: What You Need to Know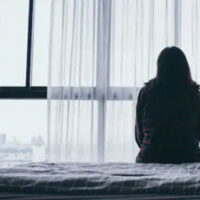 There are many reasons why an individual may need a restraining order against someone. Typically, any threat from civil to domestic can warrant a restraining order. These can be verbal threats, harassment, assault, terroristic threats, trespassing, stalking or cyber stalking. While not limited to the aforementioned circumstances, it goes to show that there are many situations where someone needs protection and distance from an aggressor threatening their overall state of wellbeing and safety. Restraining orders and other injunctions can be lengthy in their time for approval; however, in some instances one might be able to obtain a temporary restraining order to ensure their safety. 
What is an Injunction, and What's a Temporary Restraining Order?
An injunction is a court order which requires a person to do or to cease a specific action. There are three types of injunctions: preliminary injunctions, temporary restraining orders, and permanent injunctions. Temporary restraining orders, then, are a type of injunction. These temporary injunctions are granted typically before a trial, and are to protect individuals from immediate possible threats to their safety.
Because temporary restraining orders may be effective without a hearing, some courts will prefer to require a hearing first, and decide if a preliminary injunction is to be used up until the trial, where a permanent injunction can then be decided on.
When Are Temporary Restraining Orders Necessary?
In the state of Florida, there are several valid reasons why someone might need a restraining order, or order of protection. Temporary restraining orders are necessary whenever there is a threat or present danger to one's health or wellbeing. Victims of domestic violence may need a temporary restraining order or order of protection while they await an upcoming trial. Individuals with disability, children, or those in public shelters may also need an order of protection while awaiting an approaching trial. The recurring theme here is that a temporary injunction is necessary when there are immediate threats or presences of danger that cannot wait until a trial or hearing.
How to Obtain a Temporary Restraining Order Against Someone
In general, temporary restraining orders are issued if it clearly appears from specific facts shown by affidavit or other verified complaint that irreparable injury, loss, or damage may be incurred due to an adverse party. There is also a means to a temporary restraining order by attorney. If an attorney can demonstrate that more time is not needed to determine a clear and present danger to their client, a temporary restraining order might be issued. The state of Florida also offers their options for processes to take for obtaining an order of protection through an online guide.
Do You Need a Restraining Order Against Someone? Contact Our Office Today Regarding Any Concerns
Unfortunately, there are people who want to cause harm and do not respect boundaries. There is no reason why someone should have to tolerate or live with the fear of threats and violence towards their person. Fortunately there are options and solutions available for whatever circumstance you might be facing. At Baginski Brandt & Brandt we would like to prioritize your safety and wellbeing. If you have any questions regarding obtaining a restraining order, please do not hesitate to contact our team of Port St. Lucie family attorneys at 772-466-0707today.
Resource:
stlucieclerk.com/departments-top-menu/domestic-violence-restraining-order