Supporting Teens During A Florida Divorce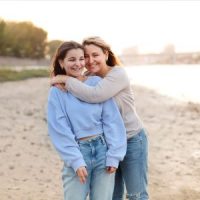 Individuals divorcing have a lot to manage, inducing moving to another residence, coping with swings in emotions, and making financial decisions that could impact their futures for years to come. And divorce difficulties can ripple out from the couple ending a marriage as well, this is particularly true when the spouse shares children.
Changes during the divorce process can be difficult for kids, whether they are young or are in their teenage years. Teens may push back on upsets to their routines, such as moving away from friends or having to abide by a new custody schedule. If you are raising a teenager and considering ending your marriage, talk to a Port St. Lucie family law attorney about available support systems. Seasoned family attorneys understand how difficult this time of life can be. An attorney can take care of legal matters and connect you with support systems for struggling family members.
Noticing Indicators of Stress and Providing Support
Family relationships vary as each person is unique and every family uses the communication strategies that work for them. Because of this, some teenagers who are processing their parents separating are able to talk through their worries and concerns with one or both parents, but other kids benefit from talking to a third party, possibly a mental health professional who is experienced in helping teenagers through times of emotional stress.
If your teenager is exhibiting any of the following behaviors, connecting with a counselor may be beneficial.
Sleep issues
Problems at school
Alcohol or substance use
Anger and frustration with parents and siblings
Disengaging from peer group and activities enjoyed in the past
Anxiety, depression, and sadness
Coping with behavioral changes as soon as they are recognized can help to reduce problems before they escalate.
Understanding that Accepting Family Changes Will Not Happen Immediately
Just as adjusting to the changes brought by a divorce will take time for the individuals divorcing, the process will take time for their surrounding friends and family members as well. And this is also true for young children, tweens, teenagers, and college-aged offspring, too. Reaching out and securing support can smooth the transition for everyone involved.
The adults who are ending a marriage need to see to their own emotional health and they can provide support for their kids. The future can be successful, fulfilling, and healthy, but the process of getting there may take some time. To learn about what options are available for you and your family, connect with a qualified, experienced Port St. Lucie family law attorney.
Are you a parent planning to divorce? Kids of every age may need support to accept their parents splitting up? Florida attorneys are available to help. Compassionate legal professionals have the knowledge and resources to guide you through the Florida divorce process and fight to secure the future you want. At Baginski, Brandt & Brandt, we are committed to our clients, providing legal support and keeping you informed of options throughout the process. Contact us today to book an appointment.