Steps To Take When Choosing A Divorce Lawyer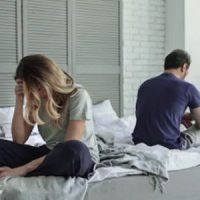 It can take months or years for you and your spouse to decide to divorce. After making such a big decision that was likely the result of difficult discussions, arguments, and self-realization, it can be hard to know what to do next. If you have never been through the divorce process, how will you know who you should choose to represent you as you move through the legal process?
You need an expert you can trust to help you build the future you want. Bring your questions and concerns to a skilled Port St. Lucie family law attorney.
Talk to Trusted Contacts and Develop a List of Questions
Asking people you trust, including friends and family, for recommendations could be a good place to start. After all, those close to you may have gone through the divorce process themselves and have an understanding of what your individual goals could be.
Once you have a few names of attorneys, create a list of questions to ask during initial meetings. Divorce is incredibly emotional, so having a written list will help you to keep the discussion focused. Also, when you make notes of an attorney's answers, you can compare those with other legal professionals, if you choose to meet with a handful of attorneys.
Some examples of questions you may want to include on your list:
How long have you been practicing family law?
Do you have experience in cases similar to mine?
What is the charge for your services?
Do you have time to prioritize my case?
How likely is it that I will achieve my top goals?
Do you think mediation is an option for me?
Of course, conversations may naturally veer from your list. But going off topic can give you valuable clues as well. You want a lawyer you can easily talk to who will provide you with insights into different approaches. A qualified attorney can share the pros and cons of different approaches with you.
Do Research to Boost Your Confidence
While it can be tempting to decide on an attorney without doing any research, remember your Florida lawyer can have a big impact on your future finances, child custody schedule, and more. You need an experienced attorney who has proven successes in your type of case and fits in your personal budget.
Interviewing attorneys means you can move forward with confidence, knowing you made the best choice for yourself. A Port St. Lucie family law attorney can gather the documents you need and help you through every aspect of your divorce. It can be an emotional time of transition, but legal help is available.
Is it time for you to choose a Florida divorce lawyer? Discuss the details of your circumstances with the knowledgeable Florida family lawyers at Baginski, Brandt & Brandt can help. Our attorneys can let you know what is possible moving forward. We believe in providing people with the support they need to secure the future they want. Contact our team of family lawyers today.