Special Considerations for Stay-at-Home Parents When Divorcing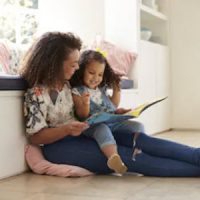 If you are a stay-at-home parent who is considering divorce, you likely have questions about financial support and how possibly reentering the workforce, should you choose to do so, would impact a divorce agreement.
To talk through your unique circumstances, connect with a Port St. Lucie family law attorney. While friends and family often have advice, you will benefit more from tailored legal guidance while crafting a divorce agreement. There are special considerations for stay-at-home parents that will need to be reviewed and addressed to ensure a fair outcome for all parties involved.
Financial Dependence and Parenting Time
Stay-at-home parents usually rely on their spouse's income. Single income families are typically supported, adults and kids alike, by the one spouse who is actively employed. Should the marriage end, it is crucial to address the financial dependence of the stay-at-home parent, which could involve spousal support or alimony to ensure the economic stability of the dependent spouse post-divorce.
As parents who left their prior jobs to care for kids, stay-at-home parents may want primary custody of the children, but when determining child custody and parenting time arrangements, courts consider the best interests of the children.
A seasoned divorce lawyer can assist in evaluating the financial needs of the stay-at-home parent, advocating for a fair and reasonable support arrangement, and negotiating a parenting plan that allows the stay-at-home parent to maintain a meaningful and active role in their children's upbringing.
Reentering the Workforce and Asset Division
Many who leave the workforce for an extended period of time find reentering the job market to be challenging. Sharing what your plans are for the future can help a lawyer strategize what you need during divorce negotiations. For example, a lawyer can review a stay-at-home parent's educational background, job experience, and marketability, and if they need resources to pursue education or career counseling to facilitate the transition back into the workforce, that can be discussed.
There will also be a process of analyzing how a stay-at-home parent contributed to the marital estate in non-monetary ways, such as taking care of the household, managing finances, and supporting the earnings of the spouse's career. As a result, marital assets will need to be divided in a way that recognizes contributions and sacrifices made by the stay-at-home parent.
Connecting with professional support early on can smooth the divorce process for stay-at-home parents who are navigating the transition of ending a union. By working closely with a skilled Port St. Lucie family law attorney, stay-at-home parents can lay the foundation for a new chapter of their lives.
Do you have questions about divorcing a spouse who is the household's primary income earner? If you are a Florida stay-at-home parent and your marriage is ending, there are special considerations you should talk over with a knowledgeable divorce lawyer. The legal team at Baginski, Brandt & Brandt will fight for the spousal support, parenting time arrangements, and fair asset division you need to move forward with confidence. Contact us today to book your fee-free consultation.