Single Parents And Proving Paternity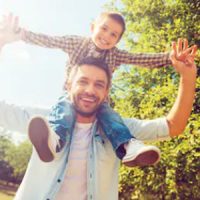 When a child is born to unmarried parents, there is not a legal father until paternity is established. Often unmarried couples take care of this in the hospital in the day or two after a child is born. Forms will need to be signed. But there are also situations in which the process is not done at the time of birth and other avenues to establish paternity have to be pursued.
There are emotional and legal reasons to establish paternity. Once a man is legally the father of a child they will have financial responsibilities when it comes to supporting a child until adulthood. A Florida single parent may want to pursue paternity as a path to establishing financial support. Additionally, once a man is legally the father of the child, they will have visitation benefits, which can have emotional impacts on a family. To talk through your paternity questions and concerns, connect with an experienced Port St. Lucie family law attorney.
Involuntary Paternity and Voluntary Paternity
Voluntary partnering is when both parents agree they are the mother and father of the child. Then, a form called an acknowledgement of paternity is signed by both parents. This is the form many unmarried parents sign at the hospital when their child is born. But if they wait and sign the form later, it will need to be filed appropriately.
If voluntary paternity is not a possibility, involuntary paternity could be pursued. This process could involve legal action. A Port St. Lucie family law attorney can share with you what to expect, including timelines, deadlines, advantages, and disadvantages.
Reasons why a father or mother may want to establish paternity:
Child or children establish a relationship with both of their parents.
Father is able to secure parenting rights, including visitation.
Responsibilities of raising children can be shared.
Costs and expenses of child rearing distributed.
Medical and genetic histories can be accessed by the child.
Access to benefits for the child, including health insurance and Social Security benefits.
Doing the paperwork and documenting a child's dad as their legal father now can be beneficial later as well. For example, there are situations when inheritances are a possibility if paternity is established, along with veterans benefits.
Confirming Connection Between Child and Father
While the reasons for establishing paternity vary from family to family, the process of doing so remains the same. If you are a father who wants to confirm your connection to your child and be sure your parenting rights are protected or if you are a mother who wants to be sure benefits are in place for your child in the future, discuss the Florida paternity process with a Port St. Lucie family law attorney.
Is it time for you to talk through the pros and cons of establishing paternity for your children? Discuss the details of your situation with the knowledgeable Florida family lawyers at Baginski, Brandt & Brandt. Our attorneys have the skills and experience you need to secure the financial future you need. Contact our team of lawyers to strategize a path forward.