Should Phone And Video Calls Be Part Of My Florida Parenting Plan?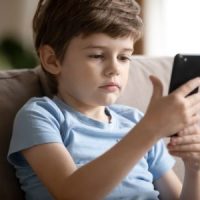 In order to smoothly share parental responsibilities, it can be helpful to have guidelines in place. For example, while it may be appropriate for a parent with primary custody to call or text a child from time to time when they are visiting their non-custodial parent, a lot of communication may be interpreted by the other parent as disruptive to their scheduled parenting time. Having communication guidelines outlined in a parenting plan can help to avoid future disputes.
To talk through what types of communication guidelines could be included in your Florida parenting plan, connect with a Port St. Lucie family attorney. Creating clear parameters can reduce the likelihood of arguments about who should call when and how often phone calls and video chats should occur.
Establishing Times for Consistent Calls
Part of deciding on what works best for your situation will depend on the communication style of your family. For some families, regular communication is welcomed and not seen as overstepping bounds. Some times when parents decide regular calls are appropriate include the following.
When kids live far away from one parent and are unable to make scheduled visits, visits may need to be adjusted to less frequent but longer visits and regular calls.
There is important or unusual news that needs to be shared without delay.
Work has disrupted a parent's scheduled parenting time and they want to connect with their kids virtually.
Co-parenting can lead to conflicts when there are miscommunications and misunderstandings. When expectations are clear, it can be easier for two individuals who are no longer married to raise kids together harmoniously.
Agreeing to Respect Boundaries
One of the reasons that calling children or video chatting with them during the scheduled time of the other parent is that it can be viewed as disrespecting boundaries. Taking care of these conflicts between the adults can make transitions easier for children. If there are disputes, the kids may feel they need to navigate their parent's problems which can put them in a bad position.
Of course, there are times when surprising events occur and kids need to be notified. The other parent will likely be amicable to calls or texts when the unexpected happens. But if you feel the other parent is stepping over your parenting time, gently remind them of the communication guidelines that are outlined in a parenting plan. If adjustments to the plan need to be made, talk to a Port St. Lucie DUI attorney. Even when a divorce is finalized, there could be a negotiation process needed as children grow and their needs change.
An Experienced Florida Family Lawyer Can Help With Your Parenting Plan
Are you hoping to reduce the amount of time your child talks on the phone with their other parent during your scheduled time? At Baginski, Brandt & Brandt, our top priority is to take care of your needs and ensure that you are being well-represented. If you have any questions or you find yourself in need of legal help, please do not hesitate to contact our team of family law attorneys today.