Should I Separate or Divorce?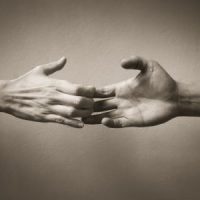 There is no "legal separation" in Florida nor is it required in a divorce proceeding. Deciding to split from your spouse is a deeply personal decision, and it is common for individuals facing the turmoil of ending a relationship to contemplate whether separation or divorce is the right path for them to take. If this is true for you, talk to a Port St. Lucie family law attorney about the differences between separation and divorce so you can make a healthy choice for your specific situation.
Understanding Separation and Divorce Differences
Separation refers to a legal arrangement where spouses live apart but remain married, allowing the couples to take a break from their marital obligations while assessing their compatibility and the potential for reconciliation. During a separation, couples may establish guidelines regarding financial responsibilities, child custody, visitation, and property division. Separation is an informal arrangement; it does not dissolve the marriage. There is, however, the possibility that your lawyer can assist you in receiving child support or spousal support not-connected to dissolution of marriage if you are living separate from your spouse. 
Divorce, on the other hand, is the legal termination of a marriage. It is a final step that permanently dissolves the marital bond, allowing both parties to move forward as single individuals. Divorce involves a legal process that addresses important issues such as asset division, alimony, child custody, and child support. Once the divorce is finalized, both parties are free to remarry if they choose to do so.
Some factors that influence a person's decision to separate or divorce:
Emotional considerations. When married individuals want time to evaluate their feelings, work on personal growth, and potentially reconcile with their spouse in the future, separation could be a good option. On the other hand, divorce signifies the end of the marital relationship and offers closure for those who are certain that the marriage is irretrievably broken.
Legal implications. Couples who divorce go through a process of asset division, alimony assessment, and child custody arrangements. These are legally binding decisions that must be carefully considered. In a separation, couples may negotiate these matters outside of a courtroom, but it is still advisable to talk through arrangements with legal counsel in order to protect one's interests.
Financial concerns. Because divorce results in a complete separation of assets and liabilities, it significantly impacts both parties' financial stability. For some, separation allows for a period of financial evaluation and planning without the immediate upheaval of divorce, and there are some couples who choose to remain separated and not divorce for reasons connected to insurance, tax benefits, and other shared resources.
 Personal Beliefs Also Play a Role 
There are also people who opt for separation rather than a divorce due to religious or cultural reasons. When a faith or group of people frowns upon divorce, separation could be a more acceptable option if the individual wants to remain in that community. Every situation has its own concerns to address, consult with a Port St. Lucie family law attorney to talk through your options so that you can obtain the happy outcome you are seeking.
Is separation and divorce on your mind? Discuss the emotional, legal, financial, and cultural considerations of each option with the legal team at Baginski, Brandt & Brandt. Contact us today to schedule your fee-free appointment.