Should I Return To My Maiden Name?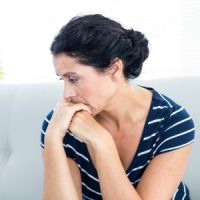 Deciding if you want to change your surname back to your maiden name following a Florida divorce is a personal decision. In recent years, many women have opted to keep their married name throughout the marriage while others chose their spouse's name after they exchanged vows, but those who changed their names may no longer want to retain their spouse's family name once the marriage ends.
Naturally, there are also times when keeping your spouse's name makes the most sense. Some have built their careers with their married names, such as doctors, actors, and media experts who have their names closely linked to their professional success. Others want to share the same surname with their children, whether they are married to the other parent of the kids or not. Each situation is unique and everyone should make their own decision, it is not a choice for someone else to make. To receive answers to your questions about separation and divorce, talk to an experienced Port St. Lucie family law attorney.
Documents In Need of Updating
If you opt to revert to your maiden name, there are documents that will need to be updated. This process could be part of the healing process. After all, establishing yourself as a family unit separate from that of your spouse is a key indicator of a life change.
After a name change, remember to let your workplace know as all of your human resources paperwork will need to be updated. Additionally, you will want to obtain updated versions of the following:
Credit cards and mortgage documents
Social security cards
Driver's licenses and passports
Bank and financial accounts
Wills and estate plans
There are lists you can access that will help you be sure to contact all of the necessary parties. Then, rather than feeling overwhelmed by the task, you can work down the list and enjoy the satisfaction of marking each item completed.
Talk Through Your Situation with a Florida Attorney
While there are many legal decisions to be made when a couple decides to end their union, there are personal choices to make as well, including whether to keep the name you have been using over the course of the marriage or to make a change.
Transitioning to your maiden name is not difficult once you have decided to do so. That said, if you have a prenuptial agreement that contains certain terms connected to names, such as reverting to a married name being required, that could lead to the need for negotiations if you want to retain your spouse's surname. Connect with a Port St. Lucie family law attorney to learn more.
Do you have questions about your FL divorce, including when and how to revert to your maiden name? Our experienced family lawyers can walk you through each step of the process. The Florida family lawyers at Baginski, Brandt & Brandt understand what documents need to be updated and how to achieve the future you are seeking once your divorce is finalized. Contact our team of lawyers today, together we will strategize a path forward.