Scheduling Breaks and Holiday Plans While Co-Parenting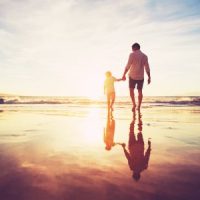 Significant changes in personal schedules follow divorces, particularly when it comes to raising kids. For example, scheduling parenting time during summer breaks and holidays is something that will need to be reviewed. Scheduling is one of the many reasons that establishing a comprehensive parenting plan is crucial for divorcing couples who are seeking a smooth transition from spouses to co-parentis.
To learn more about Florida parenting plans, including why you should designate where the children will be during summer breaks and holidays, connect with a Port St. Lucie family law attorney.
Essential Components of a Parenting Plan
A legal document that outlines how divorced or separated parents will share time and decision making responsibilities when it comes to raising their children, a Florida parenting plan is essentially a co-parenting roadmap to maintain stability and consistency for the children. Three essential factors to include within a plan are parenting schedules, who has decision making authority, and how communication, when needed, will take place.
The schedule for each parent's time with the children should include information on summer vacations and holidays, such as outlining if holidays will be rotated or split. How major decisions regarding the children will be made, such as education, healthcare, and extracurricular activities, should also be outlined. And while co-parents do not need to talk regularly, there should be communication guidelines, such as preferred methods (phone, email, or parenting apps) when communication is required.
When to Inform a Co-Parent About Travel Plans
And if you want to travel out of state or out of the country with your children during summer breaks or holidays, it is essential to inform your co-parent to ensure transparency and comply with the parenting plan. Steps you and your co-parent may choose to following include the following:
Review an established parenting plan. Look over any set agreements and review provisions regarding travel notifications.
Provide notice. Give your co-parent information about your travel, depending on the specifics of your parenting plan, this timeline for communication could be a few days to several weeks or months in advance.
Share itinerary. If you will be traveling to multiple places, provide a detailed itinerary, including travel dates, destinations, and contact details. While you may view this as more information than your co-parent needs, it gives your co-parent ways to reach you in case of emergencies.
Obtain consent. Often summer or holiday travel with kids that includes crossing state lines or leaving the country will require permissions or documents. Your parenting plan should follow Florida laws that are relevant, which could mean you need to obtain consent forms or notarized letters. Talk to a Port St. Lucie family law attorney about your specific situation. Florida law does not require consent to travel with a child.  Your parenting plan can add that rule in your personal situation and can be enforced through contempt of court.
Are you planning to travel internationally with your kids but aren't sure what to include that within a parenting plan? Things like travel to Hague participating countries, how to obtain a passport for the children and who holds the children's passports all need to be addressed in the parenting plan. Taking the time and care to develop a comprehensive parenting plan promotes a cooperative co-parenting relationship. Bring your list of parenting plan objectives to the lawyers at Baginski, Brandt & Brandt. Seasoned divorce attorneys are available to guide you through the parenting plan process. Contact us today to schedule an appointment.