Reasons Why Millennials Benefit From Prenuptial Agreements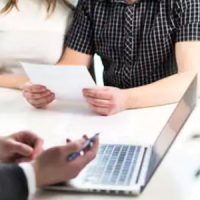 The millennial generation is entering into marriages with unique financial circumstances and perspectives, ones that differ compared to preceding generations. For instance, some millennials have accumulated significant assets, so it becomes increasingly advantageous for them to consider the possibility of moving forward with a prenuptial agreement
If you are considering a prenup and want to weigh the pros and cons of this decision, connect with a Port St. Lucie family law attorney. A skilled lawyer will help you explore why some millennials benefit from premarital agreements and can discuss your distinctive financial situation with you.
Accumulation of Assets and Intellectual Property
Unlike previous generations, many are putting off marriage until they are older. Because of this, some millennials are moving toward marriage but have already built careers and accumulated assets before they reached a point in their life where they considered exchanging vows. These assets can include investment portfolios, real estate properties, and business ventures. In these situations, a prenuptial agreement is a useful tool for protecting existing assets, ensuring that they are not subject to division should the marriage not last.
Additionally, a portion of the assets gathered by millennials could be connected to their entrepreneurial spirit and technological advancements, and intellectual property rights could be connected to these pursuits. Patents, copyrights, trademarks, and ownership stakes in startups can be incredibly valuable. A premarital agreement can outline intellectual ownership, safeguarding the interests of both parties.
Changing View of Marriage and Student Loans
Each generation of American couples has a perspective on marriage that is in line with their experience of coming of age. While each couple has its own unique opinions, a lot of millennial couples view their partnership as a union based on shared values as well as a romantic commitment. Legal agreements, such as prenups, can align with this partnership mindset. Going through the process of drafting a prenup promotes open and honest communication about financial matters, conventions that could serve as an important building block for the foundation of the marriage.
And just as some millennials have gathered a lot of assets, others have found themselves wanting to marry but wondering if it is a good idea because of their financial liabilities. This could be true for individuals who carry substantial student loan debt due to the rising cost of education, for example. For these couples, one person may be worried they will be burdened with their spouse's loan obligations, but they can use a prenuptial agreement to address this debt, allowing them to maintain financial independence and protect their credit scores.
If you are a millennial entering into marriage, consult with a Port St. Lucie family law attorney who is experienced in drafting prenuptial agreements to ensure that your interests are protected.
Were you considering marriage but are now worried about your assets or your soon-to-be spouse's debts? Discuss the possibility of a prenup with the legal team at Baginski, Brandt & Brandt. Legal experts will compassionately listen to your goals and inform you of possible paths forward. Contact us today to book your fee-free consultation.