Questions To Help You Connect With A Divorce Lawyer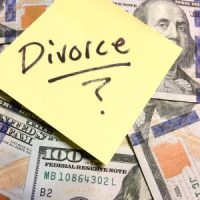 Selecting a family lawyer to handle your divorce is a big decision. You may be unsure how to connect with a compassionate lawyer you are comfortable sharing your story with who will also be aggressive when fighting for the future you want. To get started, ask yourself a few questions.
What type of communication do I want to have with my attorney? Before talking to lawyers, consider how you want the process to progress. For instance, do you want to be kept informed continually or do you want your lawyer to handle negotiations and contact you when there are key issues to decide?
Am I open to mediation or do I want to go to court? Prioritizing your goals is essential. Once you share your objectives with an attorney, they can inform you on how those goals could be achieved. Mediation and negotiation could be part of the process, many divorces do not require court disputes.
Have I talked to a few attorneys? You do not have to hire the first attorney you talk to, connect with a few lawyers and be sure you are hiring the one you feel is the best match for your situation.
Creating a list of questions before you meet with attorneys can also be helpful. Then, each experienced Port St. Lucie family law attorney will be answering the same questions and it may be easier for you to decide between a couple of legal professionals.
What to Include On Your Question List
The questions you ask potential lawyers will depend on your specific concerns. For example, some people are focused on child custody while others are stressed about finances and want to establish spousal maintenance payments so they can continue the lifestyle they have become accustomed to while married.
Sample questions:
These are my objectives, how will you help me achieve these goals?
Do you have family law experience in cases similar to mine?
How much will it cost for you to represent me throughout the process?
Is there something I should stop or start doing now to help secure the outcome I am seeking?
A skilled Florida lawyer will carefully listen to you and answer your questions thoroughly. If needed, they will ask you for additional information. For instance, you may need to gather more documents surrounding assets and debts in order for your attorney to clearly define how property and investment accounts could be distributed. Even when more information is needed, a general outline of what could be possible will likely be shared with you.
Do you have questions you would like to ask a divorce lawyer? Florida attorneys are available to help, there are legal professionals with the knowledge and skills you need to secure the future you are seeking. At Baginski, Brandt & Brandt, we are committed to being a compassionate resource as you navigate the separation and divorce process. We will provide you with the legal support and can connect you with other resources, as needed. Contact us today to book an appointment.