Pursuing A Florida Annulment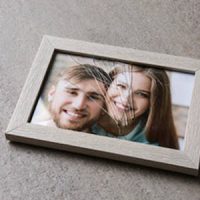 The reasons why Florida residents pursue marriage annulments vary, but they are always doing so to legally dissolve a marriage by having it declared invalid. In all likelihood they are seeking an annulment because the marriage should never have occurred to begin with, in cases where there was fraud or one of the parties was already married, for example.
It is important to recognize that an annulment is different from a divorce. There will not be terms agreed upon or awarded as happens through the divorce process. Essentially, an annulment declares that the marriage was never valid and a divorce terminates a valid marriage. Annulment grounds vary from state to state. If you are trying to determine the best path to exit your Florida marriage, discuss resolution options with a Port St. Lucie family law attorney.
Steps to Annulling a Florida Marriage
Getting an annulment in Florida is a process. You will need to file a petition with the court, attend a hearing, and provide evidence to support your request for an annulment.
Filing a petition. Within this document, you will need to include the date of the marriage, where the marriage took place, the names of the parties involved, and the grounds for the annulment.
Proof of residency. At the time of filing, you will also be required to provide proof of residency. To file the petition, it must be established that you and/or your spouse have lived in Florida for at least six months prior to the filing.
Attending a hearing. At a formal hearing, the court will determine if an annulment is appropriate. The judge will be considering evidence. If there is proof of fraud, duress, or mental incapacity, the annulment will likely be granted.
Your attorney can advise you on if additional evidence would be advantageous in obtaining your desired outcome as well. This could include medical reports, such as a medical diagnosis of a mental illness, or sworn witness statements to prove fraudulent activity.
Your Attorney Can Deal with Any Complexities
While the annulment process is different from divorce, it still requires a court process. If the other person moves to contest an annulment, there can be additional complications. When you hire a Port St. Lucie family law attorney, you will have a legal professional on your side to ensure all of the paperwork that needs to be submitted is filed correctly and on time.
Also, if disputes arise, your lawyer will advocate for you. Your experienced attorney will fight for the resolution you are seeking, whether you are exiting a marriage through the annulment process or a divorce.
What questions do you have about annulment and divorce? Dissolving a marriage is an ending and a beginning. To secure the future you are hoping for, reach out to a team of skilled family lawyers who have worked with clients in circumstances similar to your own. Schedule a meeting with the compassionate legal team at Baginski, Brandt & Brandt to explore your resolution options. Contact us today to book an appointment.