Preparing For A Divorce As A Stay At Home Mother In Florida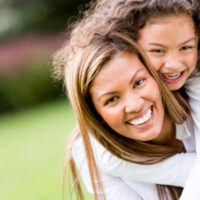 Going through a divorce is often a traumatic experience. When a couple is married, the dissolution of a relationship equals more than just dashed hopes and dreams. Divorce means dividing assets, dealing with what might seem like an endless amount of legal matters, and lastly, setting custody where children are involved. Hard enough as this sounds, for a stay-at-home mother, divorce is made even more difficult. Today, we will discuss all the things you need to keep in mind as a stay-at-home mom preparing for divorce.
Types of Divorce in Florida 
Florida, along with many other states, has stepped away from requiring fault as a reason for the dissolution of marriage. The standard in Florida is that a party must assert that the marriage is irretrievably broken. This does not require either spouse to be in the "wrong" or have commited any wrong doing.  In an ideal world, this can permit the parties to end the marriage amicably. However, the reason given for the breakdown of your marriage could play a part in the distribution of marital assets, setting an alimony, and child custody under specific circumstances. Either spouse can file for divorce at any time through one of the forms provided by the Florida Courts' website. The forms provided are basic and require proper additions of detail for special requests as well as proper wording so as to assure the best opportunity of obtaining the desired outcome.
There are two distinct ways in which either spouse can file for the dissolution of marriage in FL. Most frequently, couples choose to file for a standard Dissolution of Marriage. The other option is referred to as "Simplified Dissolution of Marriage."
The labels are somewhat misleading.  In a standard dissolution of marriage, the parties can still agree to all terms, however they are required to exchange financial information with each other.  Only one-party need attend the final hearing.  Should the parties not agree on all terms, they are required to mediate to resolve difference.  In the event the parties still disagree, the matter proceeds before a Judge.
In a "simplified" dissolution of marriage, the parties agree to all aspects of the dissolution before filing.  If the parties have a minor child, they cannot file for a simplified dissolution of marriage. If either party desires alimony, this procedure is prohibited. The parties are required to complete all the related documents and waive the right to appeal as well as the right to trial.  Although the process is named "simplified" in many ways it can be more complex as the failure to detail the division of assets or debts can create more problems.  It is still advisable to consult with an attorney to make certain there are no loose threads that can cause problems later, such as failing to require the refinance of debts, imprecise language as to the division of assets.
Can You File for Simplified Dissolution of Marriage as a Stay-at-Home Mom? 
Many mothers choose to hire an attorney in order to ensure that their best interests are being represented properly. If you need alimony or have younger children, you will not be able to take the simplified dissolution of marriage route.  In such cases, the help of a legal firm can be invaluable.
What Else Do You Need to Consider When Preparing for a Divorce? 
When preparing for divorce as a stay-at-home mother, you need to get all of your affairs in order, separately from your spouse. Make sure that you have all of your financial documents together, such as paystubs, W-2 forms, tax returns, credit card statements, bank statements, mortgages, and everything else that your attorney might need in order to determine your financial situation post-marriage. It is always better to have something and not need it, than to need it and not have it.
Of course, an important element of the divorce involves the division of your mutual assets. It's good to know ahead of time the approximate value of your marital home, as well as other assets that might need to be split between you and your spouse. In the event you signed a prenuptial agreement, this will also have to be taken into consideration and a copy of the document should be provided to your lawyer.
If you have been out of the job market, now is the time to consider your return to work. If the judge determines that you are unable to support yourself and the children due to having been out of work for some time, they may ask your ex-spouse to give temporary alimony while you find a way to earn your own income.  You should examine whether or not you need to return to school and how long it will take to obtain work.
Are You a Stay-At-Home Mother Facing Divorce? Contact Our Office Today 
Dissolving a marriage is a lengthy process that takes its toll on every aspect of life. Legal proceedings are often confusing and difficult to grasp, especially in such an emotionally trying time. Fortunately, there are ways to make the dissolution of marriage easier for you and your children. At Baginski, Brandt & Brandt, our top priority is to take care of your needs and ensure that you are being well-represented. If you have any questions or you find yourself in need of legal help when preparing for your divorce, please do not hesitate to contact our team of Port St. Lucie family attorneys today.
Resource:
leg.state.fl.us/Statutes/index.cfm?App_mode=Display_Statute&URL=0000-0099/0061/Sections/0061.079.html