Parent Relocation And FL Custody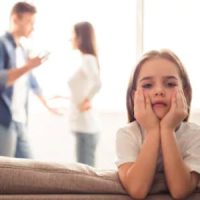 There are many reasons why people consider moving to another state. Some people move to be closer to their extended family, others want to relocate due to employment concerns or because they prefer the climate of another region. But whatever the reason, if you and your spouse are crafting a custody agreement, there will likely be language about moving, such as if it is permitted and if so what steps are necessary.
If you are currently sharing custody of children with your spouse or if you are a parent who sees divorce on the horizon, connect with an experienced Port St. Lucie family law attorney before making plans to move out of the state of Florida. It is even possible to receive push back if you are planning to stay in the state but the city you are moving to is far away.
For example, if you want to move to Pensacola and your ex-spouse resides in Port St. Lucie, the two of you will be living an eight hour drive away from one another, which will have an effect on custody time sharing.
Petitioning for Relocation
When a child custody arrangement is already in place, it is likely you will need to file a relocation petition. This is typically required if one of the parents wish to move over 50 miles away from their current home. Next, if the parents are not in agreement, the court could intervene.
Moving far from your current residence without getting permission from your ex-spouse or approval from a Florida court will be viewed as a parenting plan violation. This could impact your parental rights, including how parenting time will be shared and who has the authority to make parenting decisions. You may be ordered to pay the legal fees of the other parent, lose your parental time, and be forced to adhere to permanent parenting plan changes.
In order for your relocation petition to be approved, there needs to be benefits to the child's situation, such as enhancing a parent's ability to financially support the family, strengthening familial relationships, or boosting the positive development of the child in some way.
Talk to a Florida Lawyer
Life changes, it is a reality everyone is familiar with and there are ways to adjust parenting plans and divorce agreements. Taking steps to do so properly, with the guidance of a Port St. Lucie family law attorney, will help you achieve your objectives.
Are you considering a move to another state but are unsure how that would affect your custody objectives? If you are married and considering divorce or if you are already divorced but want to make changes to the existing agreements, Florida attorneys are available to help. Before making any big shifts, connect with legal professionals who have the knowledge and skills you need to secure the future you want. At Baginski, Brandt & Brandt, we are committed to being a compassionate resource. We will provide you with legal support and will fight for your best interests each step of the way. Contact us to      day to book an appointment.