Navigating a Divorce Involving Mental Health Concerns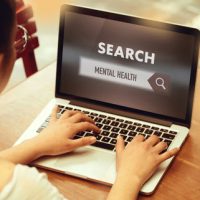 When a divorce includes mental health issues, it can make a difficult process even more intricate. The delicate nature of these cases requires careful consideration, compassion, and expert guidance.
If either you or your spouse, or both of you, have mental health issues, it is possible your divorce will be affected. Talk through your situation with a Port St. Lucie family law attorney. Lawyers are available to help whether the mental health concerns involve depression, anxiety, bipolar disorder, schizophrenia, addiction, or another mental health issue.
Mental Health Issues and Divorce Considerations
It's important to approach mental health concerns through a lens of empathy and support. When exiting a marriage involving mental health issues, the first thing to prioritize is your safety. If your safety or the safety of your children is at risk, you need to take steps to ensure your wellbeing. A lawyer can share protective order options with you in these situations.
Seeking the services of a Florida family lawyer who has experience in cases involving mental health concerns is also crucial, attorneys who have experience in navigating the unique challenges of these cases. If you have children, for example, there will be the need to be a comprehensive parenting plan that includes supervised visitation, counseling, and other measures.
Financial issues also need to be reviewed. Mental health concerns can affect a divorce agreement financially if a spouse is unable to work or has unpredictable employment because of their struggles. While a mental health issue could impact financial obligations, there may be more options than you have considered, such as temporary support agreements.
Maintaining thorough records of interactions with your spouse, as well as their mental health issues, can serve as evidence to support your claims during the divorce proceedings. Mediation or collaborative divorce may be more effective than litigation as these methods encourage open communication and cooperation, which can be particularly beneficial in cases involving mental health concerns.
The Role of Florida Courts
Many divorce agreements can be negotiated outside of court, but if you go to court and your marriage involves kids, it is important to know that the court's primary focus is the best interests of the children. The court will consider several factors, including the stability and fitness of both parents, the children's relationship with each parent, and the ability of each parent to provide for their needs.
Navigating a divorce involving mental health concerns is not always simple, but with the guidance of a qualified Port St. Lucie family law attorney you will have a full understanding of your rights and responsibilities. They can assist you in advocating for yourself, ensuring a smoother transition into the next phase of your life.
Who have you talked to about your separation involving mental health issues? When you take time to assess the challenges of your situation, seek professional guidance, and prioritize the well-being of yourself and your children, you can connect with a better future. The legal team at Baginski, Brandt & Brandt can help you emerge with the best possible outcome. Contact us today to book your fee-free consultation.