Looking to Void a Marriage? Annulment May Be Your Answer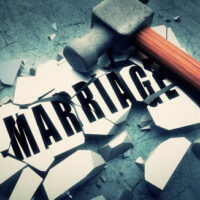 In some situations, remaining in a marriage is neither right nor healthy for an individual. Contrary to popular belief, divorce is not the sole option you have if you desire to split up from your spouse. Although Florida does not recognize legal separation, annulment of marriage remains a viable option for some to choose from. While the circumstances for each option differs, those seeking to void their marriage completely may find that annulment is their best option.
What Is Annulment and How Does It Differ from Divorce?
An annulment voids, or cancels, a marriage by legally viewing the marriage as a nonexistent entity. Essentially, a marriage that was once official will be seen as null or invalid following an annulment. Though the end result may be similar to divorce, annulment is fundamentally different from divorce. Divorce, on one hand, acknowledges the existence and termination of a marriage. Annulment, on the other hand, legally declares the existence of a marriage as null from the beginning.
What Are the Grounds to Getting an Annulment?
Annulments are granted for a variety of circumstances. However, it is generally more complicated and limited to get an annulment compared to a standard divorce. The court will examine the circumstances and determine if the marriage is void or merely voidable.  In the state of Florida, annulments are provided if the couple's situation applies to the following situations:
The marriage was bigamous, incestuous, or non consensual in the first place
One spouse was tricked by the other into agreeing to marriage
The marriage occurred while one spouse was a minor
At least one spouse was forced into the marriage with no other option
Both spouses decided to get married as a joke
How Common Are Marriage Annulments?
In general, getting a marriage annulment is a longer and more complex process than getting a divorce. For this reason, annulments also tend to be more expensive than divorces. Because annulments require more specific marriage circumstances than divorces, getting a judge's approval for annulment can be difficult as well. As a result, annulments are considered rare and not as common as divorces. Regardless, annulments are not impossible and
How Can an Annulment be Obtained?
In Florida, there is no specific amount of time that you have to wait before you can obtain an annulment. Thus, you can file a petition in one of Florida's circuit courts for annulment at any point during your marriage. Once you file the petition, you need to gather evidence that you fulfill at least one of the grounds for getting an annulment. You will be expected to provide background information on your marriage and financial situation. Ultimately, the person seeking marriage annulment is the one who carries the burden of proof. Following legal hearings, a judge will make the final decision of whether an annulment can be granted or not.
Interested in Annulling Your Marriage?
Getting approval for annulment of marriage can be an intricate and unfamiliar process. As a result, you should consult with only experienced family lawyers to guide you. Extensively trained with both criminal and family matters, our team at Baginski, Brandt & Brandt is prepared to take on your case. If you are interested in annulling your marriage and want to get more information from one of our skilled Port St. Lucie divorce attorneys, please give us a call at 772-466-0707 to schedule a free consultation today.
https://www.bbblegal.com/divorce-in-the-time-of-coronavirus/