Life Changes, Household Budgets, And Outstanding Debts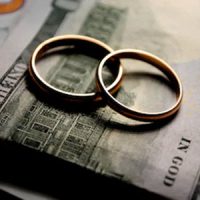 Moving toward ending a marriage is a huge life change. There are many areas of life that are impacted when a marital relationship ends. Some of these will be personal, such as shifts in where you live and who you socialize with, and others will be financial. Taking steps to prepare for financial changes, including analyzing your insurance options and tax responsibilities, will boost your confidence as you begin your post-divorce life.
Adjusting to a new lifestyle may take some time, but understanding the numbers behind your household budget today and into the future is something you can do today. Talk to a Port St. Lucie family law attorney about your situation and hopes for the future.
Budget Changes for Every Income Level
High earners sometimes make the mistake of believing they will not feel the effects of a divorce, but the truth is divorce can have a huge impact on the budgets and finances of individuals at every income level. For example, if you are a high earner you may be accustomed to making luxury purchases without much thought. But if you have to liquidate assets as part of the divorce agreement and will be responsible for spousal maintenance payments or child support payments, luxury purchases may have to be halted, at least for a period of time.
Additionally, debts need to be assessed when a couple divorces and you may need to shoulder the responsibility for a percentage or all of your marital debts. Prioritizing paying off these loans could protect your financial security. Part of your spending will also be understanding your tax obligations with every financial move you make. Then, there won't be any unexpected tax payments later.
Protecting Yourself with Insurance Policies
It is common for individuals to lose insurance when they divorce. For instance, if you have been relying on your soon-to-be-ex spouse's work benefit plan for your health insurance, you will need to plan for covering yourself. This can be pricey if you have a health issue that requires ongoing treatments or care.
New situations, including building a life independent from your marriage, will take some adjusting. Some people adapt without too much trouble, others find themselves straining to adjust for years. The important thing is to focus on what you can control, and your financial numbers are something you can make decisions about and implement. If you need help, financial planners and Port St. Lucie family law attorneys are available.
Are you planning to end your marriage but are unsure of how to plan when it comes to finances? Talking to experts who have divorce experience can help, there are ways to secure the post-divorce life you are seeking. Discuss where you are today and what your goals are for the future with a legal professional. The legal team at Baginski, Brandt & Brandt have the family law experience you need, including how to negotiate through financial disputes and when to connect with financial professionals, if needed. Contact us today to book an appointment.