Is It Time For Me To File For A Florida Divorce?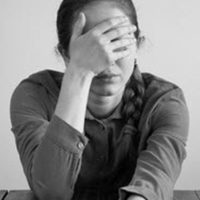 Knowing when it is the right time to end a marriage is an extremely personal decision. Some couples are aware of faults in their marriage for years but choose to remain married for a set period of time. Others are blindsided when their spouse says they are ready to move out and begin a new life on their own.
If you are considering a divorce in the state of Florida, consider talking to an experienced Port St. Lucie family law attorney about what you could expect and steps you can take to make the process smoother should you choose to end the marriage. There are many impacts to assess, such as how your financial stability will be impacted and what the effect could be on other members of the family, such as children.
Working Through Communication Issues
When a couple is unable to communicate in a healthy way, it poses problems. Many marriages falter due to miscommunication and ongoing arguments. Sometimes, there are paths to resolutions, assuming both parties are open to working on the union.
If you want to explore ways to possibly save your marriage before filing for divorce, a marriage counselor can share an array of communication strategies with you. The guidance they provide you with could include one or more of the following tips.
Try to avoid accusatory language and begin statements with "I" instead of "you"
Focus on the issue at hand rather than bringing up past disagreements
Pay attention to your body language, recognizing that crossed arms and rolling your eyes can be perceived as negative responses
Naturally, different communication strategies will be more useful than others depending on the specific issue at hand. For this and many other reasons, a marriage counselor can be an excellent resource when a union is at risk of separation and divorce.
Making the Decision to Start Fresh
While every couple recognizes it is impossible to be happy all of the time, there are situations in which it is time to end a union. If your marriage has far more bad times than good or you do not believe the union is healthy, it could be time to divorce.
Once you have thought through your decision, connect with a talented Port St. Lucie family law attorney. Lawyers understand how such a big life change can bring forward an array of emotions. Share your future goals with your attorney so they can work to secure your future while you focus on caring for yourself.
Have you put energy and effort into your Florida marriage but now believe it is time to divorce? Discuss your situation and goals with a skilled Florida attorney. Seasoned legal professionals know how to build the future you are seeking once your divorce is finalized. At Baginski, Brandt & Brandt, we are committed to being a compassionate resource as you navigate a huge life change. We will provide legal support and walk you through your options each step of the way. Contact us today to book an appointment.