Impact Of A Divorce On Your Personal Credit Score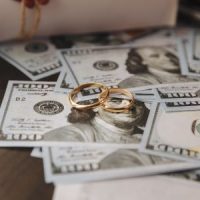 You may hear a friend or family member discuss the impact of a divorce on their credit score. In reality, whether you are single, married, or divorced does not affect your credit report, but there can be indirect impacts of a divorce if joint accounts are not handled correctly during the divorce process.
There are many financial details to assess and evaluate when going through a Florida divorce. To ensure your finances are protected, connect with a skilled Port St. Lucie family law attorney.
Things You Can Do to Shield Your Credit Score from Harm
While there are many other things to think about when going through a divorce, considering how to shield your credit score from deterioration could be an important part of beginning a fresh chapter of your life. After all, a strong credit history can help you to obtain the most favorable terms on new loans, including a mortgage if you will be purchasing a new home.
If possible, consider the following:
Talking to your spouse about which accounts can be paid off prior to a divorce.
Closing joint accounts, converting them to individual accounts as needed.
Double check all financial accounts to determine who has access and remove authorized users as appropriate.
Sell jointly-owned properties or reorganize mortgages.
It is also important to be sure that all payments are being made while transitions are being worked through. On time payments are essential for both individual and joint accounts.
Verbal Agreements and Legally Binding Documents
When a loan is taken out during the course of a marriage, there may be a discussion about who is responsible for the amount. For instance, if you and your spouse purchase a vacation property together, the two of you may agree that your spouse is responsible for making the mortgage and maintenance payments. But these discussions are not legally binding in the event of a divorce.
Talking through financial decisions could lead to solutions. Even if you and your spouse are not able to discuss a matter without arguing, negotiations could happen through your attorneys. In the vacation home example, maybe you would be willing to allow your spouse to take over the asset, and continue the payments, if you were to receive a different marital asset, such as the balance of investment accounts.
A Port St. Lucie family law attorney can help you navigate all aspects of a Florida divorce, including steps to protect your personal credit rating. Filing for a divorce won't in and of itself negatively impact your credit score, but there could be issues later if there is miscommunication and missed payments connected to joint accounts.
Do you have questions about Florida divorce and your financial health? Reach out to the knowledgeable Florida family lawyers at Baginski, Brandt & Brandt. Our attorneys will help you define what you want and provide you with the legal expertise you need. We believe in providing people with the support they need to secure the future they want. Contact our team of family lawyers today.