I'm A Father, But I Was Never Married To My Child's Mother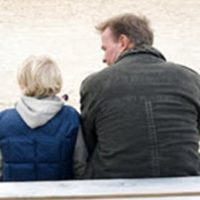 Whether you were ever married to your child's mother or not, you have legal rights as your child's father. While the path to obtaining parenting time is often more clear cut when a couple is married and moves to divorce, that does not mean there is no custodial path to pursue.
To talk through your rights as a father in the state of Florida, connect with a Port St. Lucie family law attorney. A seasoned attorney can share your parental rights with you. For instance, when paternity is in place, Florida dads can establish regular, consistent time with their kids. Additionally, unmarried mothers can achieve child support payments.
Courts Want Paternity Established
In the state of Florida, you need to establish paternity if you are a father who is seeking custody or parental time and you were not married to your child's mother at the time of the kid's birth. A married man is by law, given equal rights. Not the case if you are unmarried:  EVEN IF you are listed on the child's birth certificate, have signed a document acknowledging your parentage, you DO NOT have a legal right to time sharing.  Until a court gives you time sharing, you do not have a right to spend even a moment with the child without the mother's permission. The value of obtaining LEGAL PATERNITY is significant.  Once a court grants you that right, you are then on equal footing with the mother.   When a child is born to a married couple, the husband is the father, at least that is what is presumed. But there are no legal parent rights immediately granted to unmarried fathers.
There are a few different ways to establish paternity:
The unmarried parents can each voluntarily sign an acknowledgement of paternity when their child is born. Typically at the hospital. – This does not give you time sharing rights or parental responsibility rights.
An acknowledgement can be filed later, a form will need to be obtained from a local government office. – This does not give you time sharing rights or parental responsibility rights.
Court process can move forward, which could include DNA tests if either party questions the parentage of the father.
Of course, as a father, when you sign paternity acknowledgement paperwork you will establish you will be held financially responsible for the child. This means you can petition for parenting time and parental responsibility.
A Skilled Lawyer Can Advocate for You
Unmarried parents face different custodial issues and parental responsibility disputes than parents who are married, legally separated, or divorced. When you connect with a Port St. Lucie family law attorney who has advocated for the rights of unwed parents in the past, they can inform you of your options and help you pave a path forward. This is true if you are a dad who wants to establish your right to parenting time or a mom who wants to secure child support. A seasoned Florida family attorney will listen carefully to the details of your situation and help you obtain the outcome you are seeking.
Could you use guidance on how to establish legal parenting time with your kids? Even if you were never married to your child's other parent, establishing parenting time could be possible. To learn what options you have, connect with a family lawyer who knows how to navigate custodial issues and has had successful outcomes in situations similar to the one you are in now. Speak with the experienced and compassionate legal team at Baginski, Brandt & Brandt to get your case started. We have the skills and resources necessary to guide you through the process. Contact us today to book an appointment.