If I'm Getting Divorced, Should I Sell The House?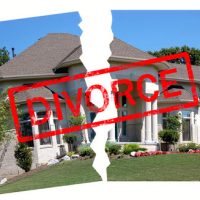 Family homes can be a point of contention when a couple chooses to dissolve a marriage. In some situations, the best choice is to sell the family home and then divide the financial rewards from the sale. But for others, selling isn't optimal because they want to remain in the home.
Things can become complicated when one person wants to remain in the family home but does not have the resources to buy out the other party. When you connect with a Port St. Lucie divorce attorney, share what your priorities are. For example, if you are willing to lose ownership of other assets in exchange for the family home, let the attorney know so they can build the best strategy for your set of circumstances.
Reasons to Not Want to Sell a Home
There are a lot of reasons why a person may not want to sell a family home when divorcing. Some of the reasons why a sale could be objected to include the following.
There are children who are growing up in the home and a parent wants to keep the home so the kids won't have to change their neighborhood, friends, or schools.
Because they are unsure of how other aspects of the marriage dissolution will be handled, and the individual wants to hold the home as an asset.
It is assumed the home will go up in price so a person believes it is in their future financial interests to retain the house.
A person has an emotional connection with the home, this could be true if their biological family provided funds to originally purchase the home or were active participants in remodeling the spaces.
It is important to note that some decisions could be made without doing the appropriate amount of research. Whether you want to keep the home or your spouse is resisting a sale, it is essential you understand the details of the situation so you and your attorney can negotiate a divorce agreement.
Talk to a Florida Divorce Lawyer Today
When you work with a Port St. Lucie divorce attorney, you will have an experienced negotiator advocating for your needs. Different assets and debts can be negotiated in order to retain a family home or arrange a buyout, depending on what you want to secure your future.
For many, going through a divorce is upsetting and emotional. Because the discussions can be charged there have been times when one or both individuals exhibit unreasonable behavior, such as not entertaining acceptable offers for a home or not permitting prospective buyers to view the house. Solutions are possible, connect with a legal professional to learn more.
Do you have questions about selling your family home or dividing other assets? There could be a legal path to clarity. At Baginski, Brandt & Brandt, our top priority is to take care of your needs and ensure that you are being well-represented. If you have any questions or you find yourself in need of legal help, please do not hesitate to contact our team of family law attorneys today.