If I Move in with My New Partner, Will It Impact My Alimony?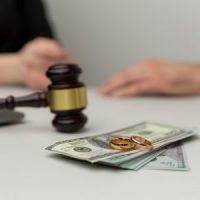 A lot of life changes follow a divorce, and some of these changes can be significant. For instance, new relationships and living arrangements may be introduced, and if you are receiving or paying alimony and are considering moving in with a new partner, it's essential to understand how cohabitation could impact your spousal support obligations.
Before making any assumptions about how cohabitation will shift your alimony arrangement, connect with a professional. A Port St. Lucie family law attorney will be able to walk you through the facts, taking the guesswork out of a situation that may already be stressful.
Types of Spousal Support in Florida
Each state has its own guidelines when it comes to spousal support, also known as alimony. The purpose of alimony is to help the receiving spouse maintain a similar standard of living to the lifestyle they had during the marriage. Of course, there are many factors to consider, from the length of the marriage to the future earning capacity of each spouse, but once all factors are reviewed, one of the following alimony types may be awarded.
Bridge-the-gap alimony. An arrangement for when one spouse needs financial resources to help them transition from a married lifestyle to single life.
Rehabilitative alimony. If a spouse is looking to access skills or education to achieve self-sufficiency, rehabilitative alimony may be awarded to provide the necessary support.
Durational alimony. For unions that lasted for a moderate or long period, a calculation will be made for setting up durational payments.
Lump-sum payment. In lieu of ongoing spousal support, there are situations where a one-time, lump-sum payment is deemed appropriate.
In order for alimony to be modified or terminated, certain conditions need to be met. Cohabitation with a new partner is a condition that can potentially impact spousal support.
Defining Cohabitation
Often a shift in spousal support is connected to a change in financial circumstances, which is possible when two people move in together and form a domestic partnership. Of course, each situation needs to be reviewed individually, but generally cohabitation is defined as a supportive and mutually beneficial living arrangement in which the individuals share living expenses.
In order for a cohabitation to affect a spousal arrangement, the party seeking a change in alimony responsibilities needs to be able to prove that cohabitation has indeed occurred and that this shift has resulted in a significant change in financial circumstances. If you are concerned about this possibility, it's advisable to consult with a Port St. Lucie family law attorney.
Have you been thinking about moving in with a new partner? You may want to speak to an attorney first. If you are in a spousal support agreement, the decision to cohabit with a new partner in Florida can have implications for spousal support obligations. To learn more, meet with the legal team at Baginski, Brandt & Brandt. Legal professionals are available to help, reach out to schedule an appointment.