If I Divorce, What Happens To My Health Insurance?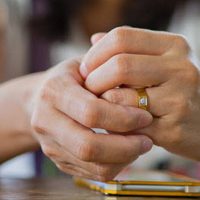 Divorces bring a lot of issues to the surface. One of these is how your health insurance coverage will be affected. Once you understand how and when your health insurance could shift, you can explore what options you have to choose from. Then, you will be prepared for your future healthcare needs.
In many Florida families, one spouse accesses health insurance coverage for the entire family through their workplace. If you are not the one who has the insurance through your employer, it is likely you will be removed from the plan once your divorce is finalized. To discuss what happens next and who will pay for your new health coverage, connect with a Port St. Lucie divorce attorney.
COBRA or the Health Insurance Marketplace
Some access coverage through the Consolidated Omnibus Budget Reconciliation Act (COBRA) after a divorce. But COBRA can be expensive, so it is often a short term solution while a permanent decision can be explored. COBRA is essentially a path to continuing employer-based coverage for a period of up to 18 months, but you will need to pay the entire premium on your own, the employer will no longer contribute.
Other paths to coverage if leaving your spouse's employee-based plan:
Ask your current employer about health insurance coverage options
Search for a job that will offer benefits you no longer have access to through a spouse's workplace, including health insurance
Look into coverage through the Healthcare Insurance Marketplace
Medicare could be an option, depending on your circumstances
If you are a parent, you may be looking into what options are available for your kids as well. It is likely the kids can remain on the same family plan as they are still dependents. Of course, there may be a reason why you want to change their plan. Be sure to talk through those concerns as the divorce negotiations proceed so everyone involved understands what changes will be taking place.
When You Work with a Compassionate Attorney, Peace of Mind Is Possible
As soon as possible, discuss all of your divorce related concerns with a legal professional. There are likely many issues to address, including your healthcare coverage. It is important to assess how your insurance coverage shifts as it could impact your personal finances as well. Spousal support or asset distribution may need to be restructured to allow you to pay for your healthcare needs. A seasoned Port St. Lucie divorce attorney has the experience required to look over the details and provide guidance.
Are you worried about what will happen to your health insurance as you move toward a Florida divorce? Our experienced legal team can answer all of your divorce questions and provide you with options for your future. At Baginski, Brandt & Brandt, we believe a well-crafted divroce agreement is essential. Divorce can be emotionally stressful, our legal team understands the finer points of Florida family law and can make the process smoother for you. Reach out and contact our team of family law attorneys today.