How to Share Holidays Within Child Custody Agreements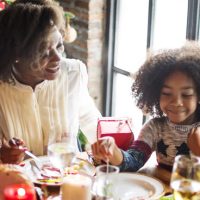 One discussed concern for divorcing parents with kids is how to navigate holiday arrangements. Planning ahead and including this information within child custody agreements is essential as holidays are a time for family bonding and creating lasting memories, so there needs to be opportunities for both parents to share these special moments with their children.
In Florida, as in most states, courts prioritize the best interests of the child when reviewing custody arrangements and holiday schedules. When you hire a skilled Port St. Lucie family law attorney, it is often possible to negotiate with your co-parent and draft custody arrangement terms, including how to effectively share holidays, that are then finalized without the need for court disputes.
Plan Ahead, Compromise, and Consider Options
Effective communication between both parents is the cornerstone of any successful co-parenting relationship. As early as possible, sit down to outline holiday arrangements. When parents are able to communicate productively, they may be able to do this without an outside party, but if emotional tensions are running high, a mediator is a great resource for drafting agreements.
When going through the process, remember that flexibility is key when crafting a holiday schedule. Both parents have a right to spend quality time with their children, so you will need to be willing to compromise in order for both parents to connect with a holiday schedule they are comfortable with agreeing to moving forward. Flexibility demonstrates your commitment to your children's well-being and helps to foster a cooperative co-parenting environment.
A popular option is to adopt an alternating holiday schedule to ensure fairness for both parents. For example, one parent could have the children for Thanksgiving in even-numbered years, while the other parent enjoys that autumnal holiday with the kids in odd-numbered years. Other families prefer to divide or share holidays, such as one parent having the children for Christmas Eve and the other parent having them for Christmas Day.
Create New Traditions and Prioritize the Kids
Honoring existing family traditions is important, but being open to creating new ones can be healing after a divorce. When each parent establishes their own unique, meaningful experiences with their children, the kids can look forward to that new tradition when they spend the holidays with that parent.
And while it is natural to have your own opinions and preferences, always prioritize your child's best interests when deciding on holiday arrangements. Keep their age, emotional needs, and any special circumstances in mind. This could include making revisions as time goes on, because as children grow older, their preferences and interests may change.
With the help of a seasoned Port St. Lucie family law attorney, you can develop a holiday schedule that allows both you and your ex to create cherished memories on special occasions.
Who will your kids be spending each holiday with? If you have separated and are planning to divorce, talk to the legal team at Baginski, Brandt & Brandt about drafting a child custody agreement without delay. Contact us today to book your fee-free consultation.